Joined

May 4, 2019
Messages

936
Someone left a nice present in our yard over the weekend. Not hunting but definitely hunting adjacent.
What do you think took this little guy? Natural or not? By the time I got over there to see there were no tracks and no drag marks around the area. Talisker was having the best time standing around the carcass trying to fight off all the birds. Coyotes definitely drug it around and ripped it to bits the next day. 3 days later and nothing is left so it must have been dragged off. We definitely have lots of coyotes around our place but I have yet to see a cat. I am sure they are around though. I had read that coyotes will quickly rip a carcass apart and cats will go right for the good bits in the chest cavity. It was still lukewarm when I found it around 7am.
Edit. Fixed the photo. Maybe?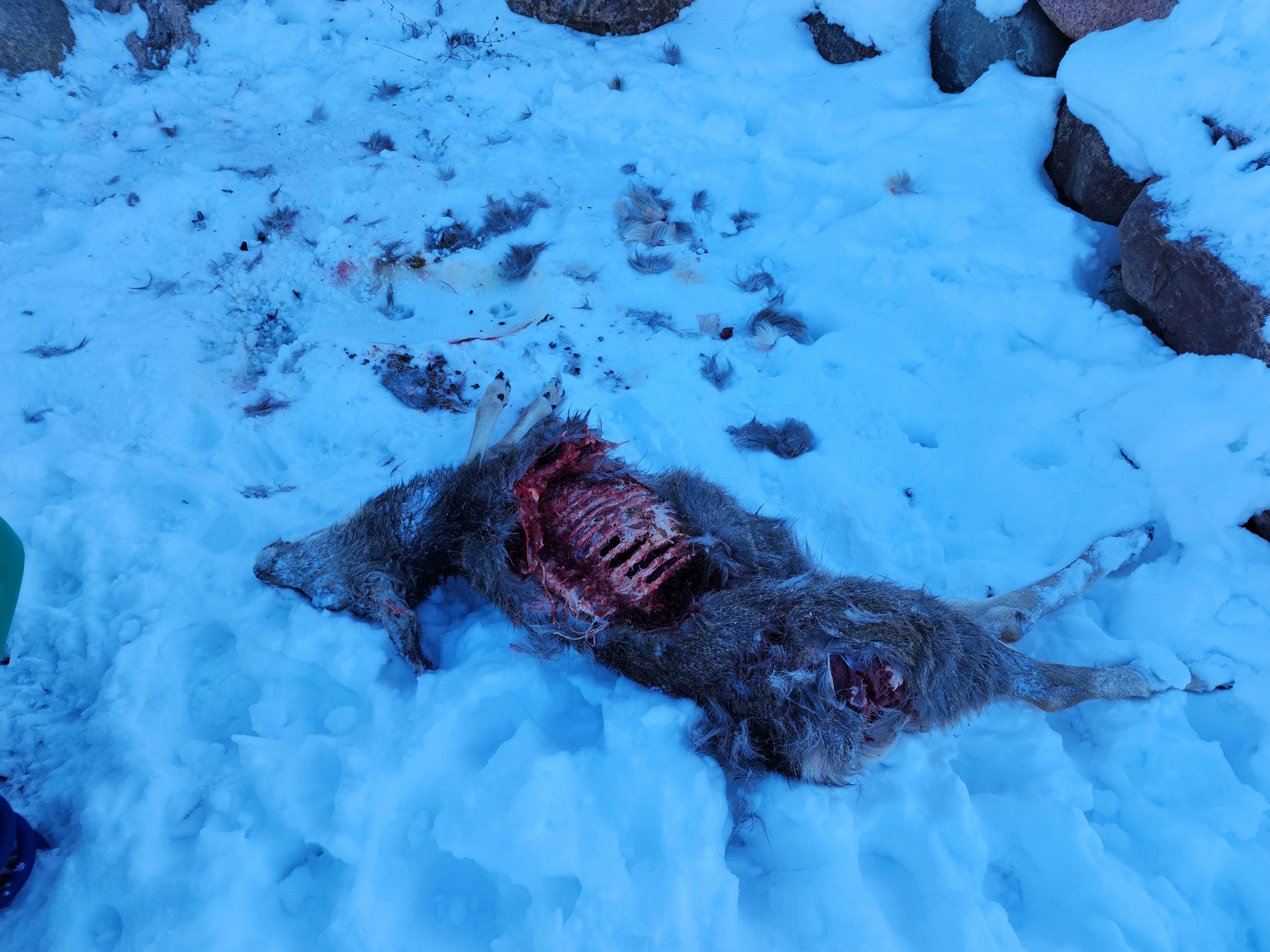 Last edited by a moderator: