Joined

Aug 24, 2005
Messages

6,002
Location
By 8:30 AM
@twopullupeddie
, Anna and I were chowing down on a delicious breakfast at O'Brien's Café in Sedalia (a new favorite of mine). Soon
@vabluefish
sat with us a bit. Then
@KC Masterpiece
,
@Shuksan
, and Brad & Kristin
@Dirt Claude
, & Jake
@HalfBreed
and friend all met up and we made a short in person driver's meeting since it was 7 degrees out and got driving. We did introdutions and the trail talk via FRS radios.
We took highway 67, turned right at the Sprucewood and West Pine Creek Rd. down to the river. All was snowpacked and beautiful. Traction was good. We hopped off 67 at Westcreek and FS 200 to the air-down spot. About 6" of fresh snow and fully cloudy. Awesome. We motored up, down, through and over. We came to a 14" fallen tree across the trail. At least one SxS had already made a bypass.
@Shuksan
got to use his brand new electric chainsaw (even let me try) a nd made short work of clearing the trail. Tread lightly! Stay the Trail! Eventually we cam out onto County Rd 51. Then we lit out to Hwy 24 and made a detour to hot cocoa and coffee in
@Jameson
fantastic heated garage!
After that break we rolled through Woodland Park and up to the Rainbow Falls / Illinois Gulch area. It also contains the "mini-moab" area, which frankly only deserves the Mini name. There we observed a group with all non-toyota vehicles working on one of their broken non-toyota vehicles and the only communication from them was when one of them yelled at us at the bottom of the hill that we were putting out the bed of coals in his campfire. Um, yes, we sure did. And re made no reply.
We drove down the "obstacle" and completed a nice loop that ended with the appropriately named Illinois Gulch (not sure about the Illinois part, but it was a gulch). By now the sun was out which made for a spectacular sunset over trees still frosted in fresh snow.
Great crew and day!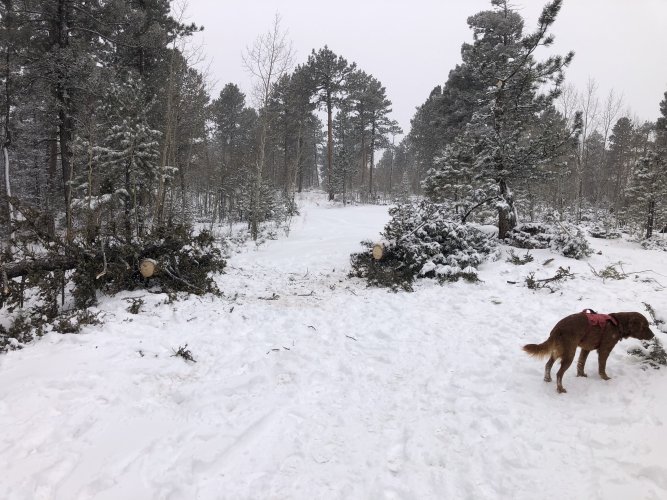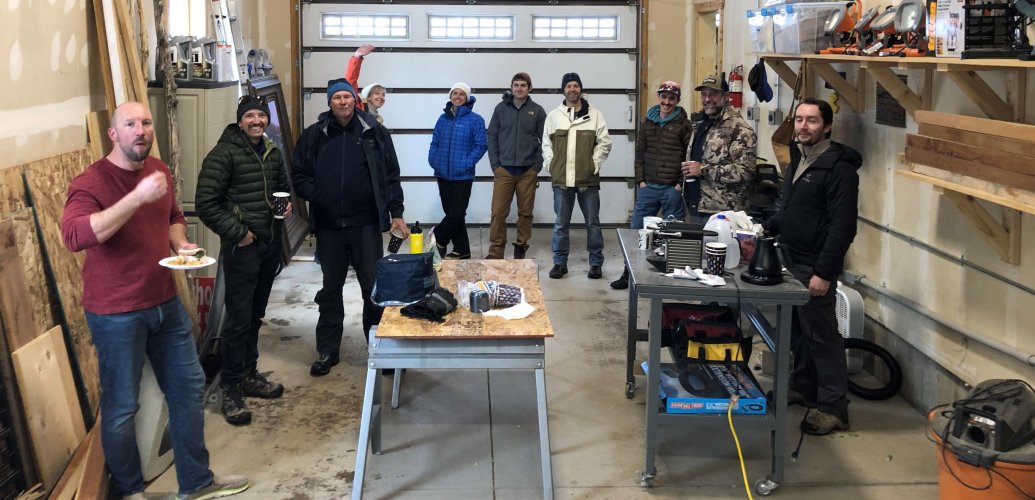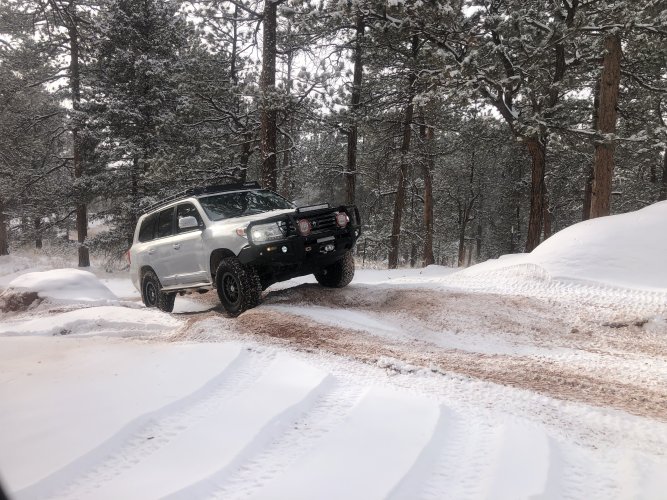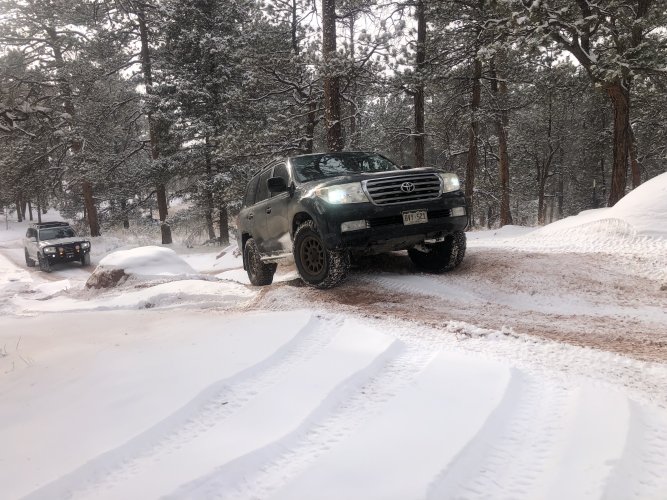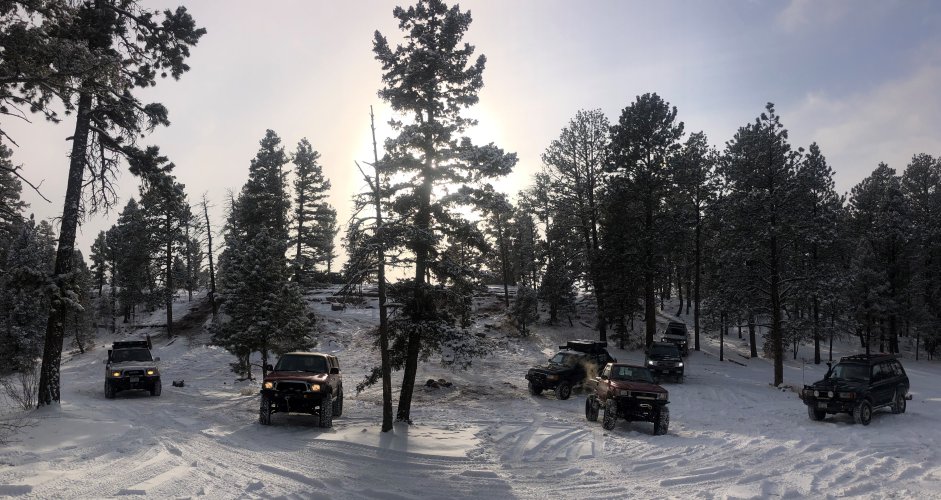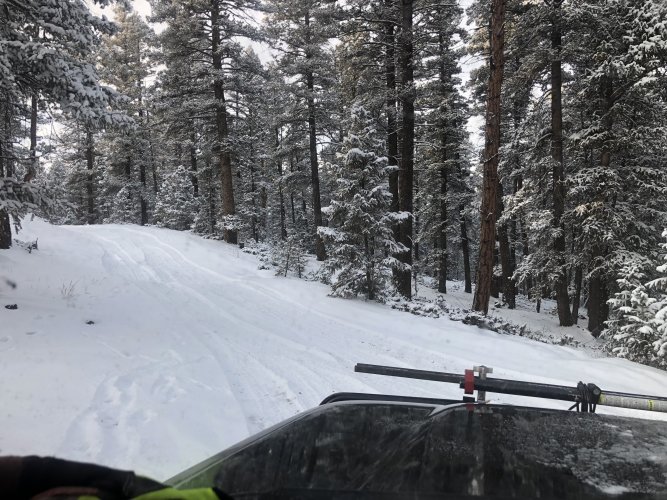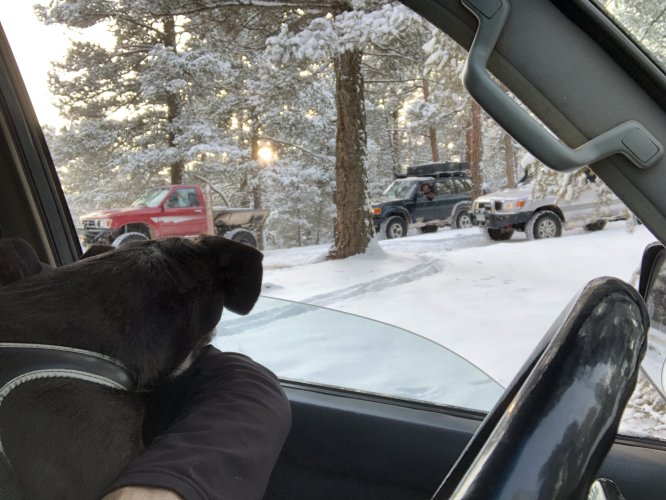 Last edited: