Club Secretary
Staff member
Moderator
Joined

Aug 23, 2005
Messages

12,962
Location
big thank you to everyone who made it out today and last night, and hopefully a few of you are still up there tonight. I made it home at 3:30, promptly took a shower and a nap. Back at it.
I jetted out of town as fast as I could, to be greeted by a ton of traffic on I-70 headed west. I guess that's just how things are now. Absolutely no one was up there... every site was vacant, no trail traffic, could have camped anywhere. So I took the spot we talked about, and was able to take my time getting my RTT set up.. have had this one for a few years now and this is my first night in it. Beautiful afternoon.
More campers....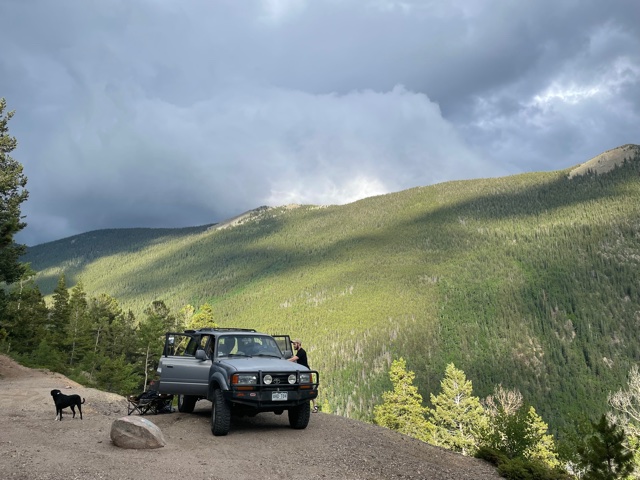 And you can see by the clouds that some weather is probably going to happen. Later that evening, we were literally inside a cloud. Looked more like this: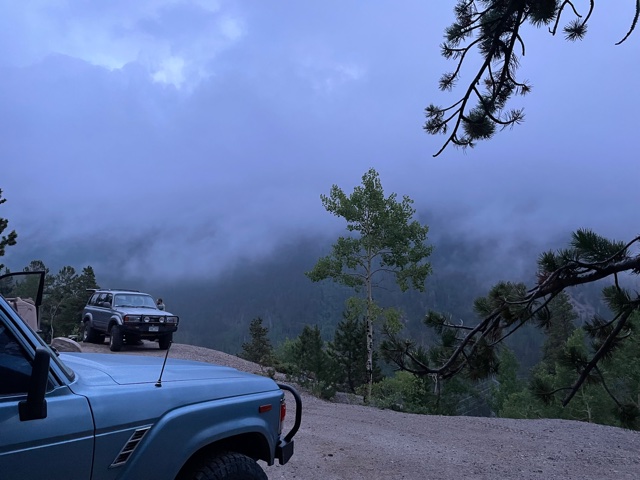 Not much else to report tbh.. I think we had 6 trucks total at camp, everyone pretty much went to bed by 10:30 as it was cold, and wet, and raining, and getting worse. It pretty much rained all night, at times sounded like it was coming down pretty hard. I bet it snowed up higher.