Rising Sun Member
Staff member
Joined

Dec 29, 2017
Messages

2,317
Location
One of the things that is bugging me, and I know I'll have to get fixed, is how the motor was set in during the conversion. It looks like it isn't straight and is slightly clocked:

View attachment 82338 View attachment 82339

Do you guys agree? Every 3.4 has the timing belt cover sitting level. I can't really see the condition of the motor mounts but really I think this was done on purpose to clear the hood. I thought these conversions couldn't be properly done without cutting the hood to clear the intake? You can see in the first picture that it is definitely making contact with the hood but just slightly. There isn't a dent in it but there are rub marks.
I figured out why the engine looked clocked, it's because it was. The genius who did the swap decided to mount he engine like this: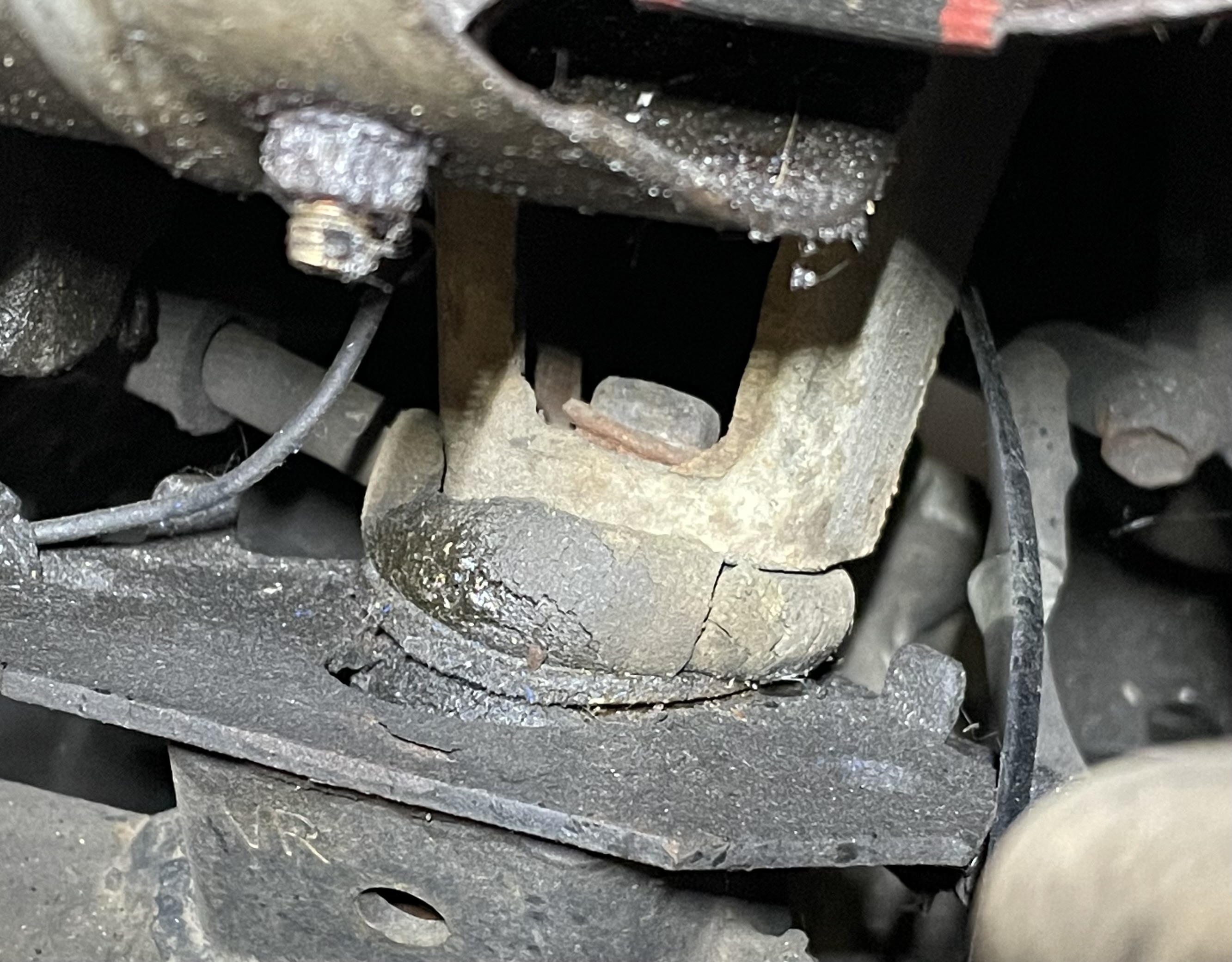 Not only was the rubber completely shot, the wise-guy who did the swap decided to notch the bottom side of the frame mount and run a bolt through it. Some people's kids.
Last edited: