Joined

Apr 24, 2013
Messages

1,576
Location
Thank you Alex
@Oh_shift
for putting this on this year.
I haven't been paying attention to what's been happening on the forum lately. So I had no idea this was being planned for Saturday night.
I just happened to be at the gas station at 285 and 43 last night when the crew showed up. I had just put in new spark plugs and was taking the truck for a test spin with my son. Alex pulled up to the same pump I was using. He thought I was there for the run and I had no idea what was going on.
Anyways, I ended up tagging along for the evening. Glad I did. It was my son Jasper's very first Spooky Night Run and he loved every second of it.
The trail was mostly dry except for a few mud holes.
Sorry I had to cut out a little early, but the kiddo was tired and we needed to get home for a late dinner and bed time.
I hope everyone made it out ok. There was some pretty bumpy sections headed up and out of the valley and there were some fairly stock vehicles there. The climb out has become much more difficult since the first time I ran it 7 years ago.
I only snagged a couple pictures.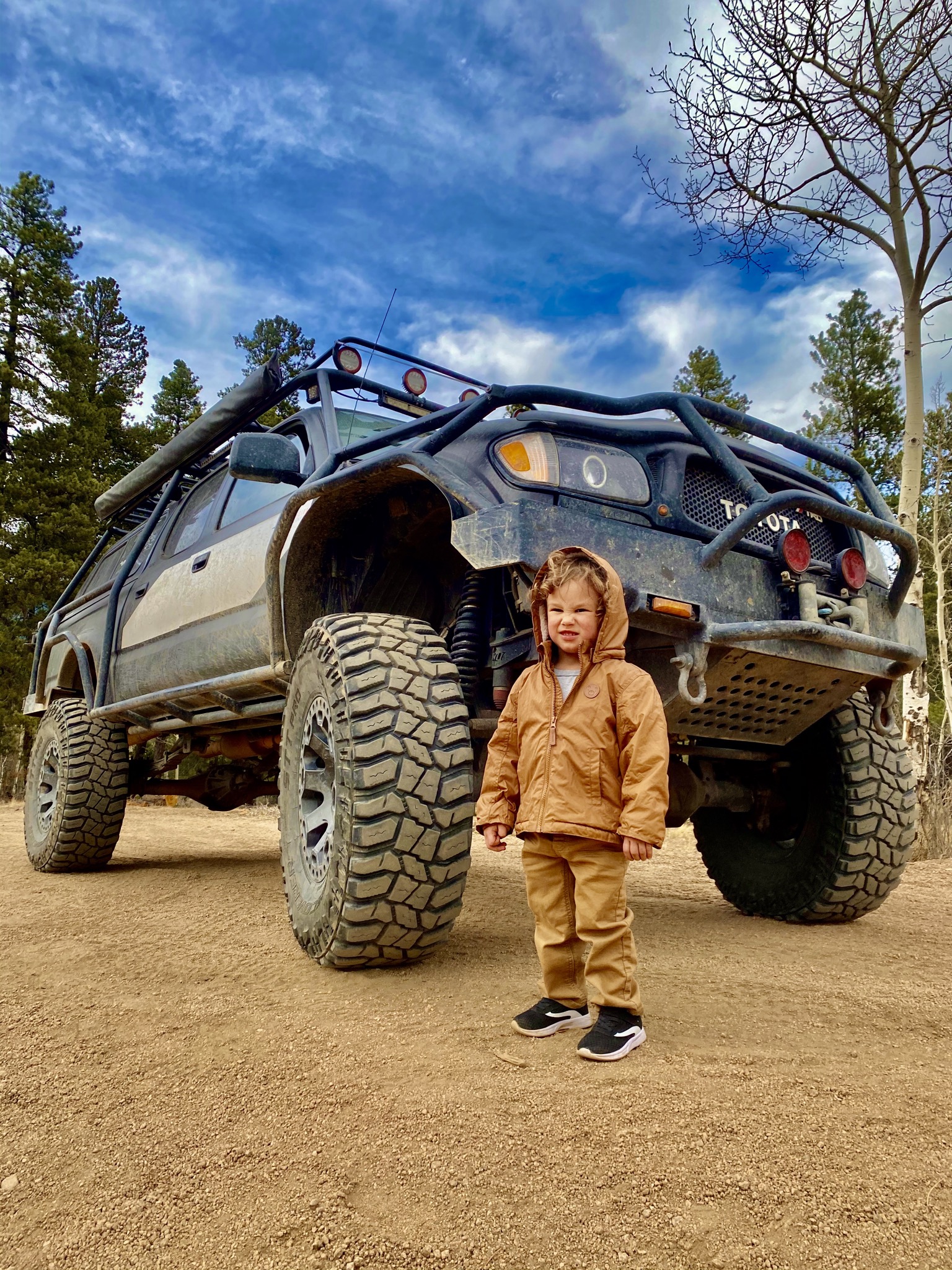 The sunset was fantastic.
Looked like the clouds were on fire.