Quick little trip report.
3/18 - Left Denver heading West at around 10:30 am. With kids requiring stops for playgrounds etc we found camp about dusk. Got tents and trailer set up, baby to bed, had a couple beers around the propane fire and called it a night.
3/19 - Woke up to a beautiful camp site. Lazy morning at camp before heading out to explore.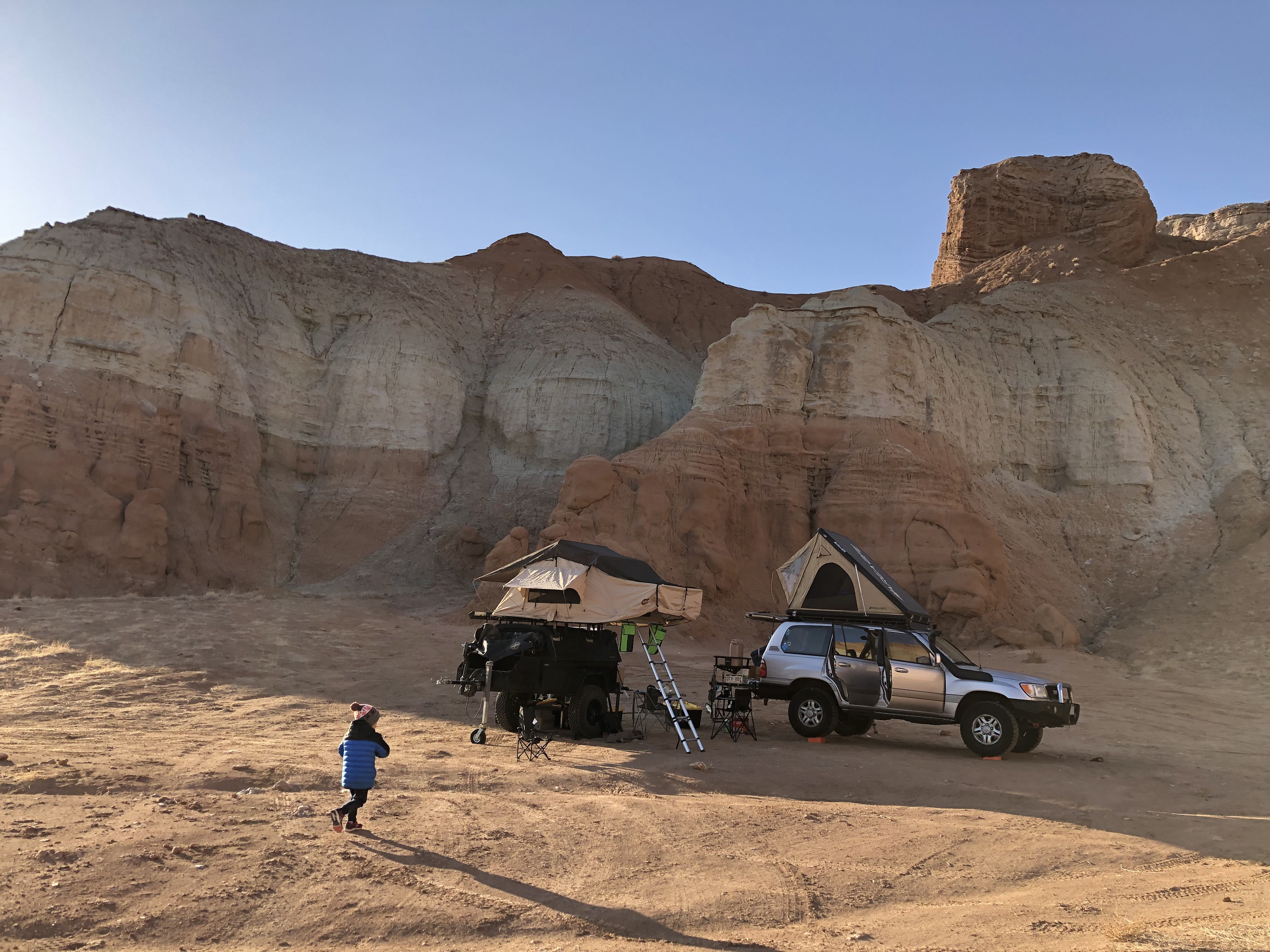 Headed West and South along Wild horse road. Kids were napping for the first part of this so we didn't stop to take pictures much, but this trail was mind blowing! Not far from here is some sort of Mars cosplay research station and it isn't surprising to see why. Not a technical trail, but if you are in the area don't miss this one. We stopped for lunch at an abandoned homestead along the muddy. Got a poser photo of the 100 with the new bumper.