Joined

Dec 1, 2021
Messages

221
Location
So we were out checking out St Elmo today in the 4 Runner, driving back we saw an entrance to a trail and some trailers where side by side's had been hauled no doubt. We stopped and walked up to the sign, Mt Antero eh? We didn't have our trail book but from the looks of things, could be a challenge. "Experienced 4WD Drivers only." I suppose that's us. I was a little hesitant, girlfriend was full send. "We can make it." Ok then.
We didn't have the compressor but I figured we could air up at a gas station so I aired down the tires. We did have all sort of other every day carry stuff, even stuff for camping or recovery / food and water / communication so why not. We set off up the trail.
I had the 4 Runner in low, A trac on, TC off for the entire way up. On the way down it was 1st or 2nd gear and I tried the loose rock mode, should have tried that going up. It was around 1 hr 45 to get to *almost* the top, and an hour roughly to get back down. Lots of rocks, the skid plate took a few shots, once I had some tire spin and had to back up and hit the obstacle at a different angle to get past it. We only saw side by side's up there (4 of them) and a couple 4 wheelers.
Once through the rocky part it got steep and narrow and by that I mean narrow with your death just over the edge. The tight switchbacks were super tight, a few times I had to stop, back up a bit, then go again...not great but the only way through. We got almost to the top and it appeared to get really sketchy beyond that. Upon reading my trail book (back at the house) it said only SxS's can do the last 1/2 mile. I'm not sure but we decided to call it and head back down. Overall a really fun day and the weather cooperated.
It's encouraging knowing a stock vehicle can handle a trail like this. I would have wished for a bit more ground clearance but otherwise no big deal.
Nice shot mid way up.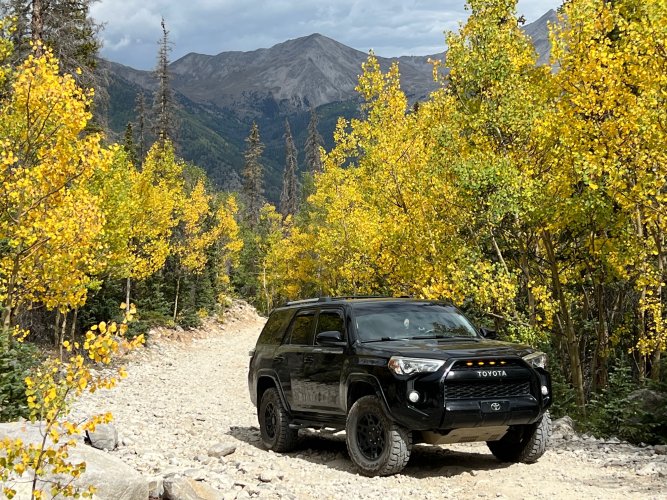 Not sketchy at all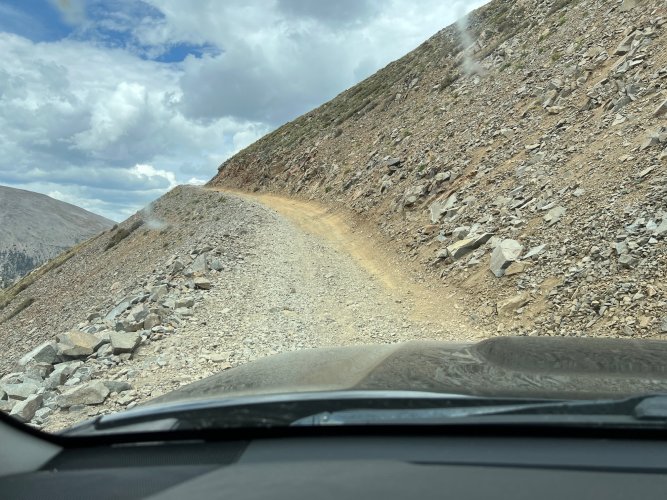 The way up (heading down)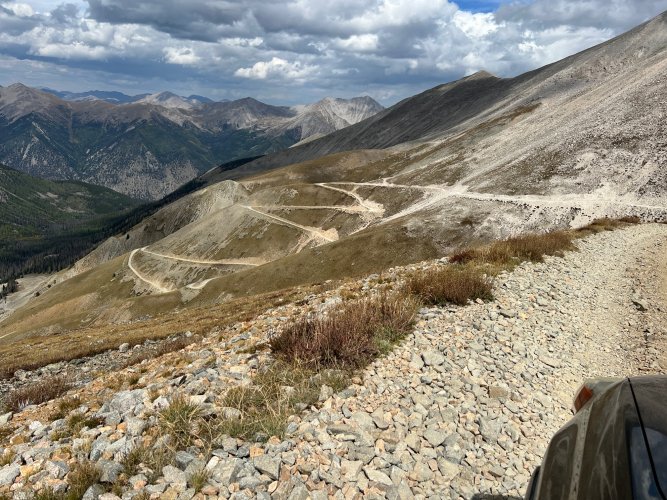 Where we decided to turn around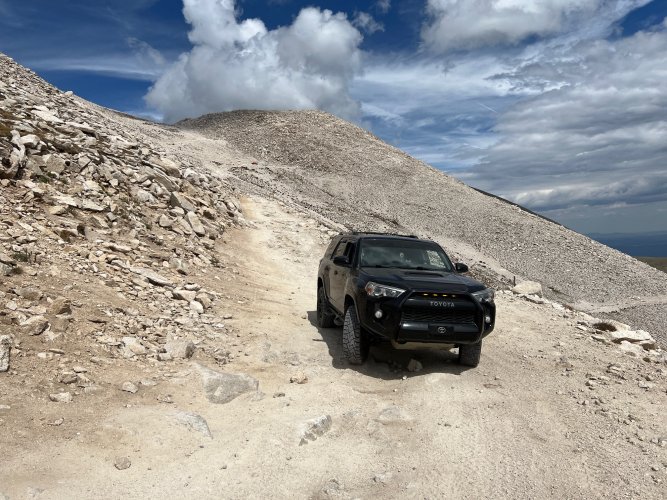 Last edited: