Update: Until further notice, Rising Sun's monthly meeting will be conducted outdoors (summertime) or online via zoom. Newcomers are still welcome and encouraged to attend. Meeting link/details are sticky'd at the top of the forum prior to the meeting each month.
Dates and times remain unchanged...
New

outside meeting place, summer 2021:
Rising Sun meetings
will be held outdoors at the
Rooney Road Sports Complex
in the parking lot.
Bring a folding camp chair, something to drink, a flashlight, an LED lantern, etc.
Address
: 101 Rooney Rd, Golden, CO 80401
Directions on Google Maps
- - - - - - - - - - - - - - - - - - - - - - - - -
OLDER INFO
Rising Sun club meetings are held monthly on the first Wednesday of each month (except May) from 7:30 pm to 9:00 pm at:
Stevinson Toyota West
780 Denver West Colorado Mills Blvd., Lakewood, CO 80401
Find on Google Maps
PARKING: Please park in the southeast lot at Stevinson so our vehicles do not interfere with the normal operation of their dealership. See diagram below.
MEETING: The meeting takes place in the conference room of the second floor. Get there early to kick tires in the parking lot and stick around afterwards for a cold one!

MEMBERSHIP: You're welcome to attend meetings and club runs without being a member. If you're curious about membership, here's how to join.
Please note: There is no meeting in May due to Cruise Moab, our annual all-Toyota 4x4 event in Moab, Utah.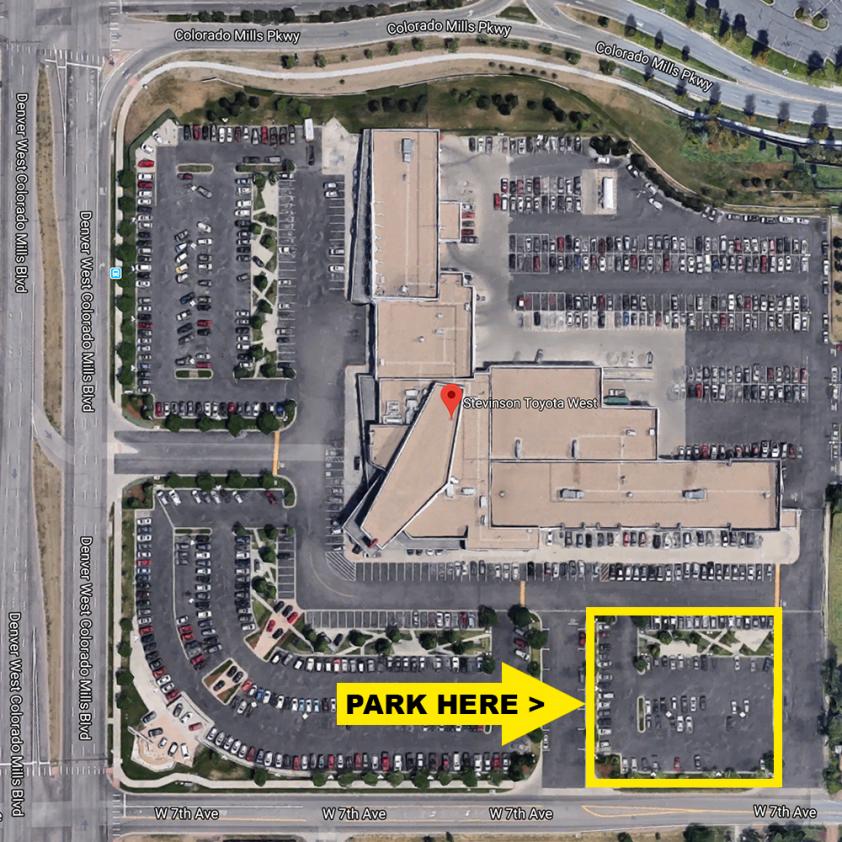 Last edited by a moderator: