Joined

Mar 6, 2015
Messages

864
Location
We left Denver at 230am Wednesday the 15th of Feb. It had started snowing earlier and there was about two inches of fresh snow on the ground. We had decided to throw all my stuff into my Dad's Tacoma, and then drive to Scenic AZ where we would meet Scott A with his Land Cruiser. It worked out well because my dad was going with us as a chase, and it didn't make sense for both of us to drive to AZ. We drove out on I-70 all the way to I-15 in Utah and dealt with snow off and on until we finally got a break, and it dried up around St. George UT. We saw lots of cars stuck on the side of the road that had lost traction on the snow-covered roads. Luckily, we made it through without any issues. The snowy weather slowed us down by maybe an hour or so. Scott A. was coming down from Salt Lake City about the same time and we met up on I-15 at Beaver UT. We caravanned the rest of the way to Scenic AZ and were able to chat using our GMRS radios that we had equipped both trucks with.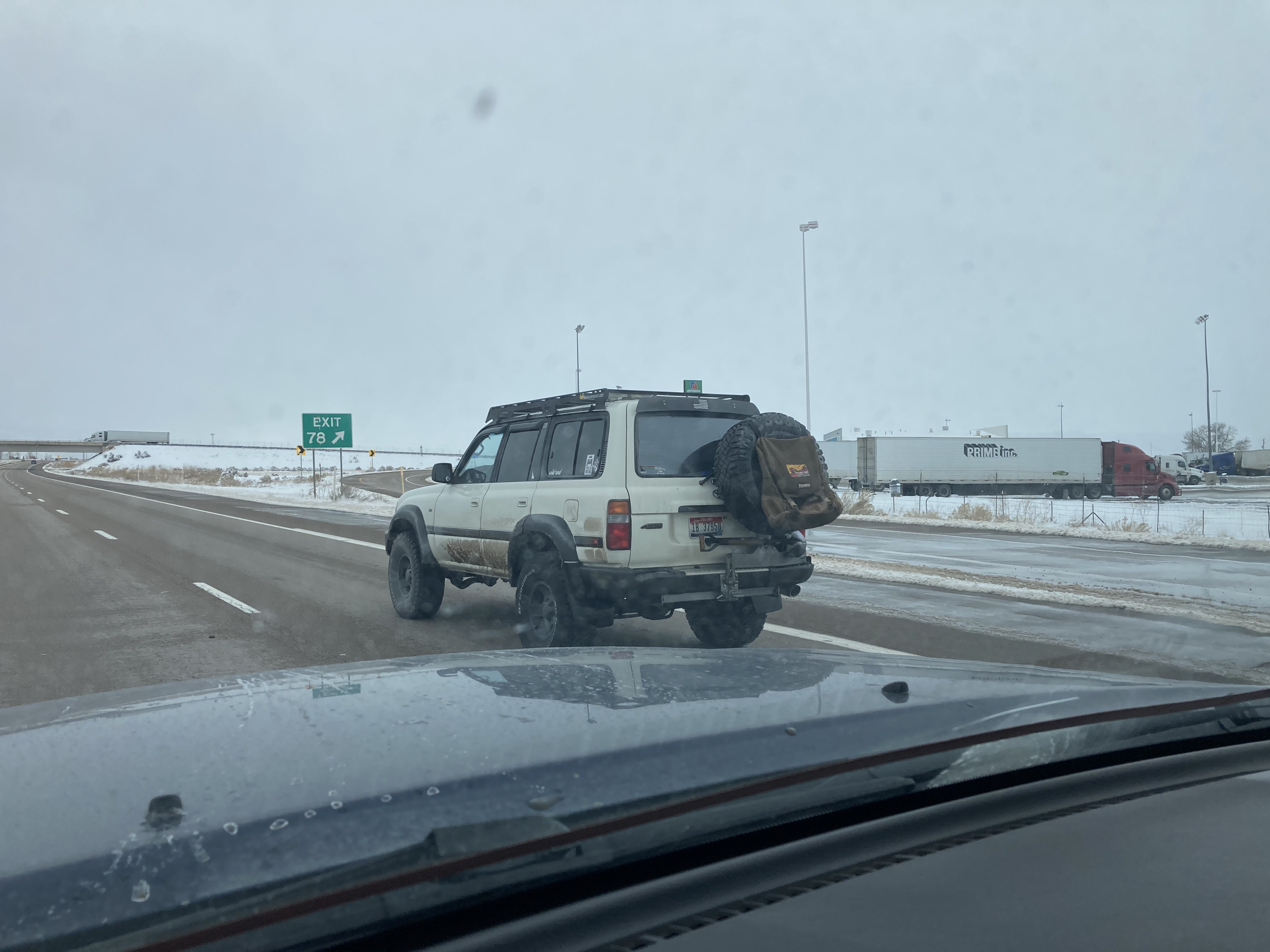 We made it to Scott A's Grandpa's house in Scenic AZ about 3pm. The weather had cleared up nicely though it was still chilly. We cracked a beer to celebrate the beginning of our adventure and started pulling gear out of the Tacoma and rearranging it neatly inside the Land Cruiser. Scott and I would be riding together in the LC and my dad would be traveling solo, but would have the company of my dog, Maddie.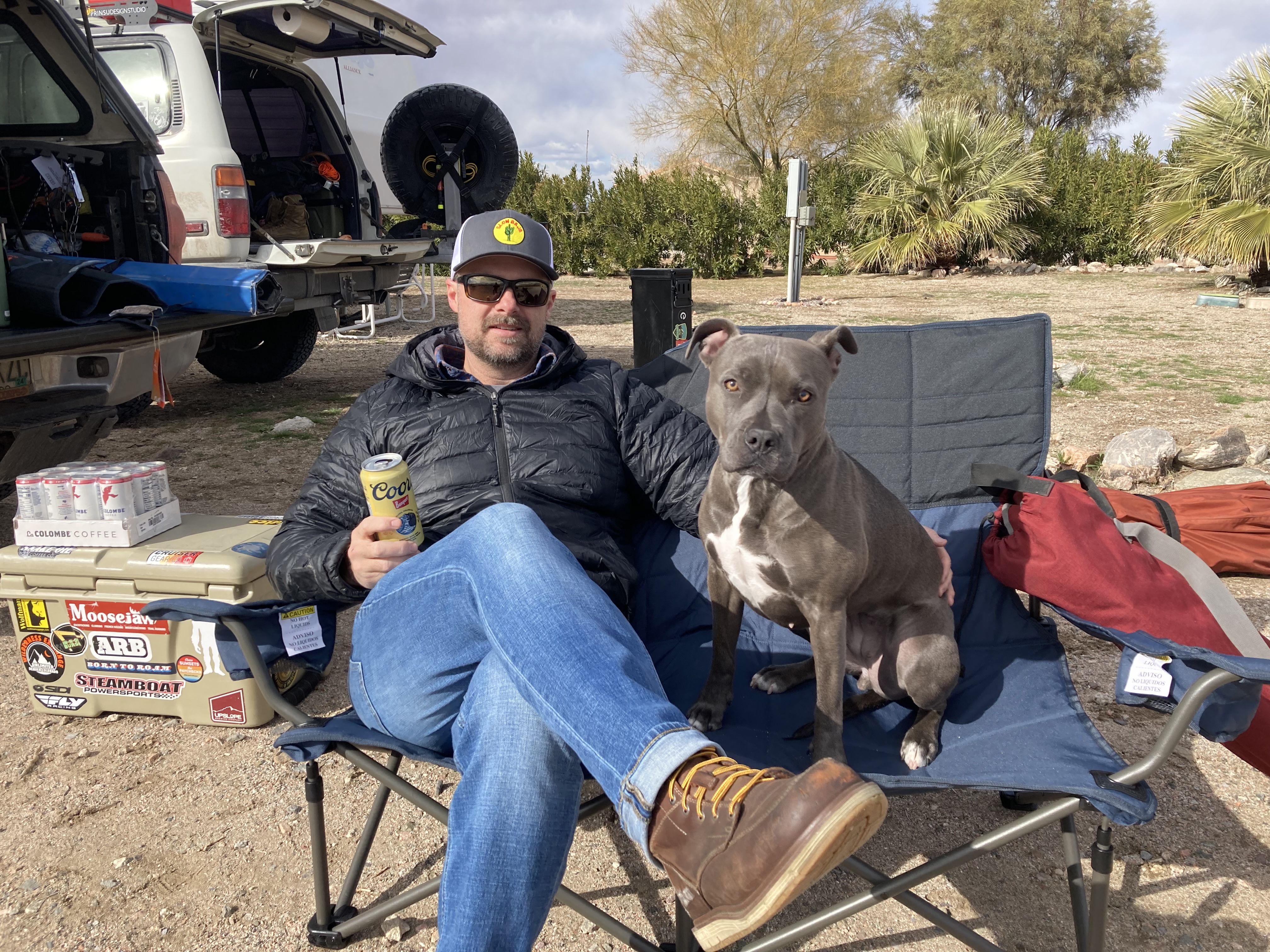 Scott A had received a very nice Christmas gift that he was very proud of and proved to be useful for our trip. Thanks, Paul
@BritKLR
, for making such great American products!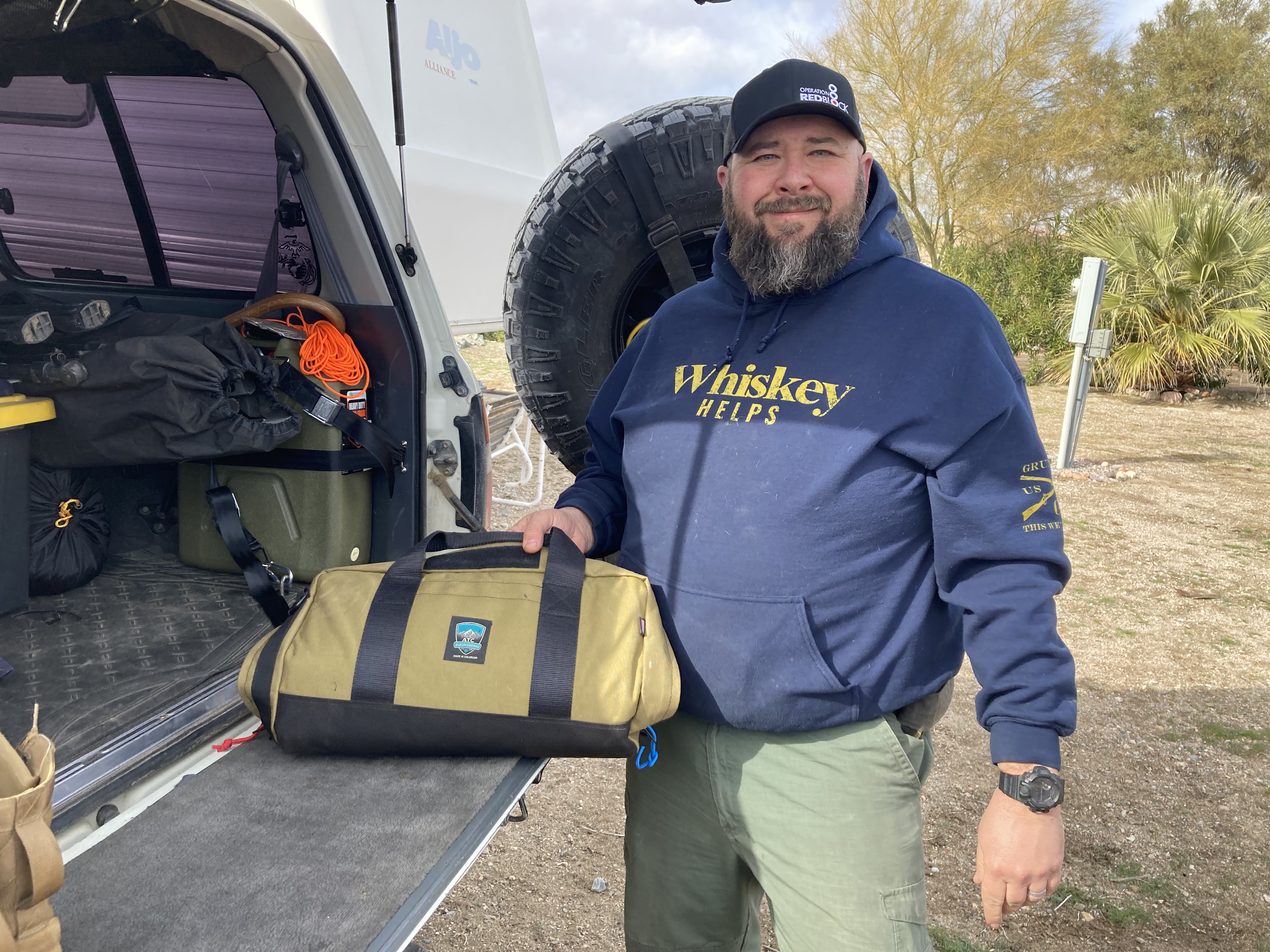 Last edited: