Joined

May 4, 2019
Messages

477
Well I will start off with some great news Amber and I tied the knot on Monday!
Originally we had planned to go right back to work but I had lots of PTO banked up that was going to reset in November so we decided to take the full week off for a nice little getaway.
Mostly this is just a quick update on fall colors conditions with some pretty photos.
Thursday
- Headed to Aspen via Independence pass and camped along Lincoln Creek Road. Got a pretty rad campsite close to the start and just enjoyed the afternoon. Day started with the 80 not cranking over. Turned out the battery was just drained a bit and didn't give us any other issues that weekend. Good thing we had another LC in the driveway to assist. We decided to head up to Vail Pass and then take Shrine over to Redcliff. Then down to Leadville and over Indy.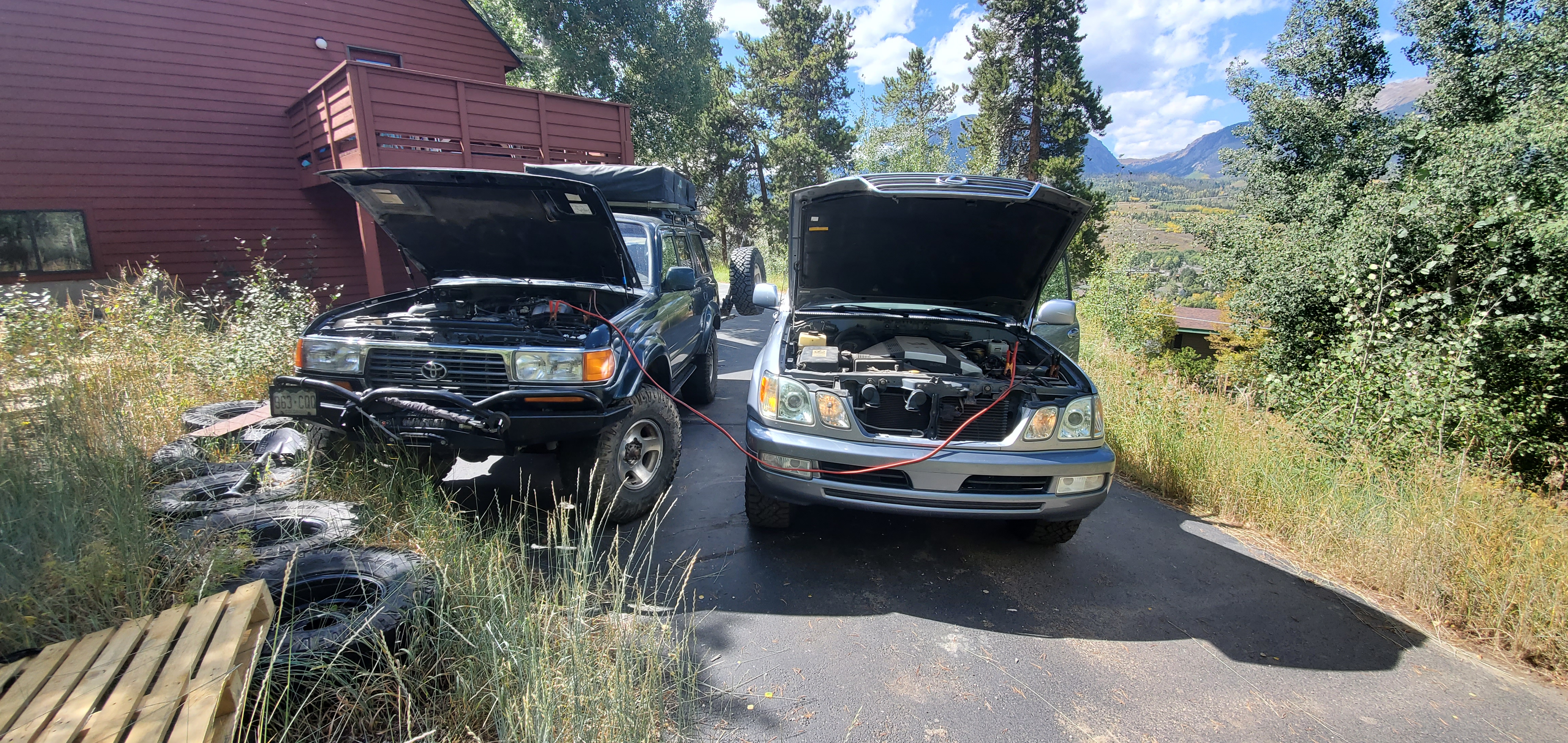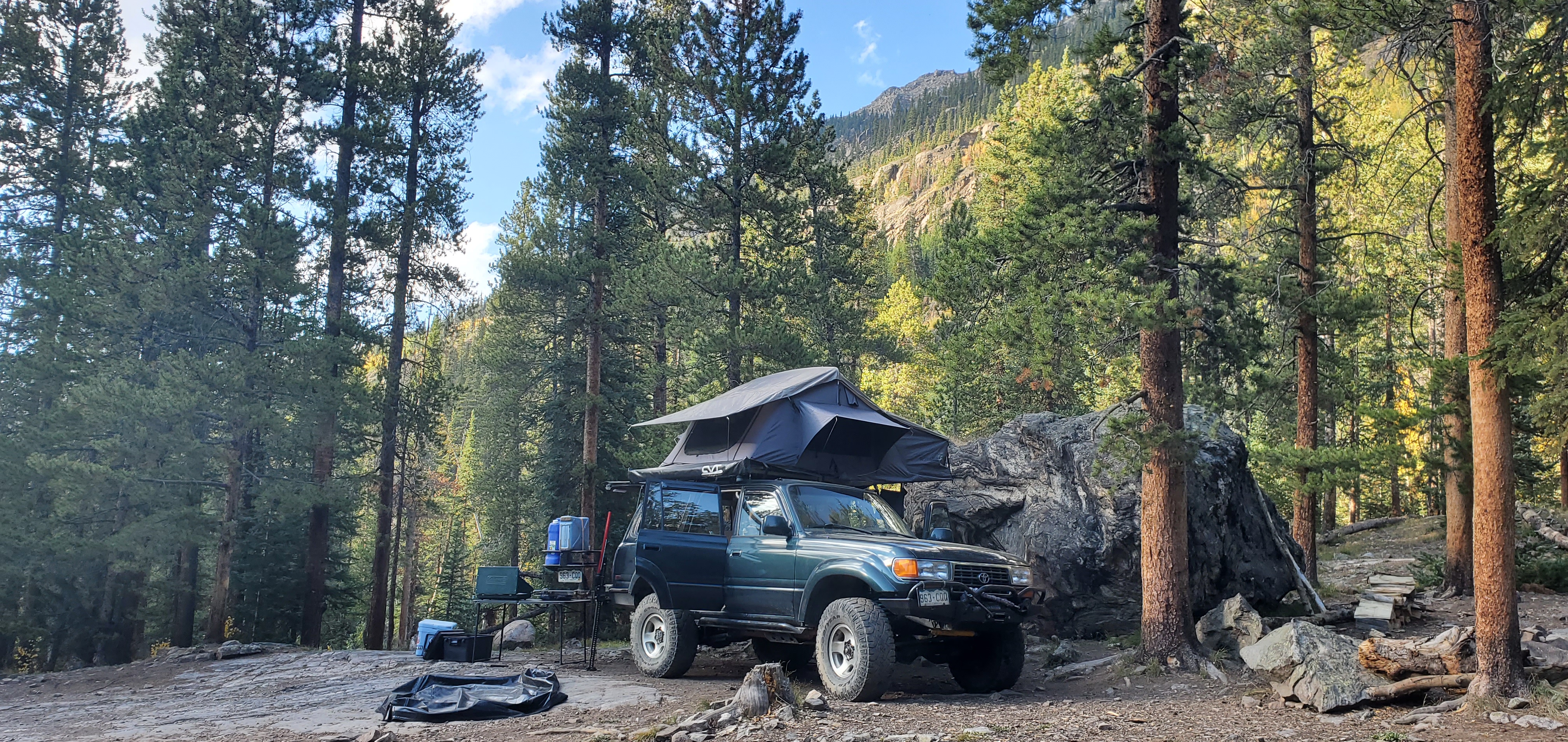 Friday -
Had a nice alpine start and actually managed to get up at 5 and have camp packed by 6. We headed up to do the Lost Man Loop hike along Independence where we spread the ashes of our last dog. It has become an annual tradition. We hike from the top down and I get to enjoy some nice cold water swimming followed by the terrifying run 4 miles along the highway back to the trailhead. I managed to pass a cyclist on foot so I was feeling pretty good. After the hike we had a quick lunch in Aspen and then camped up at the start of Pearl Pass.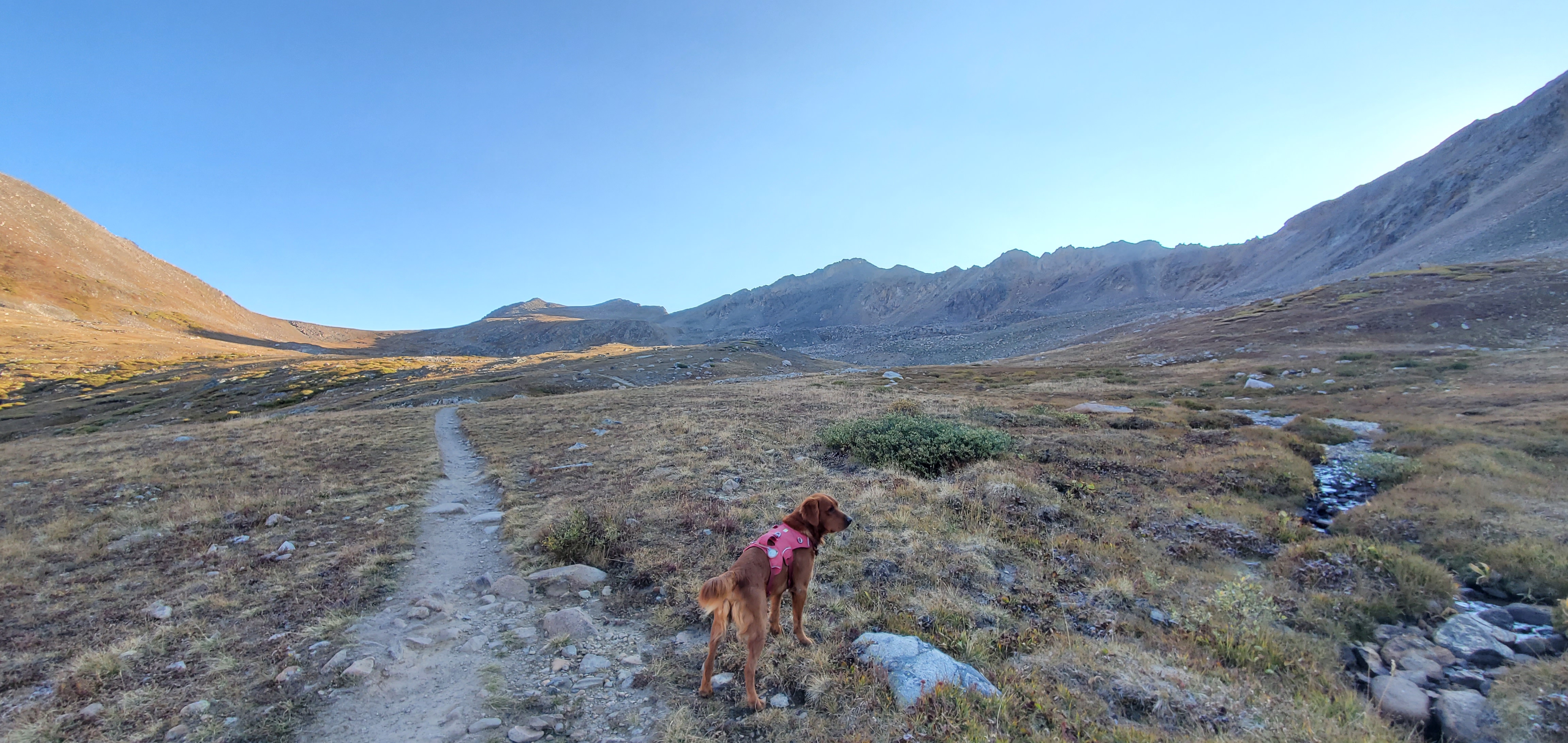 Independence Lake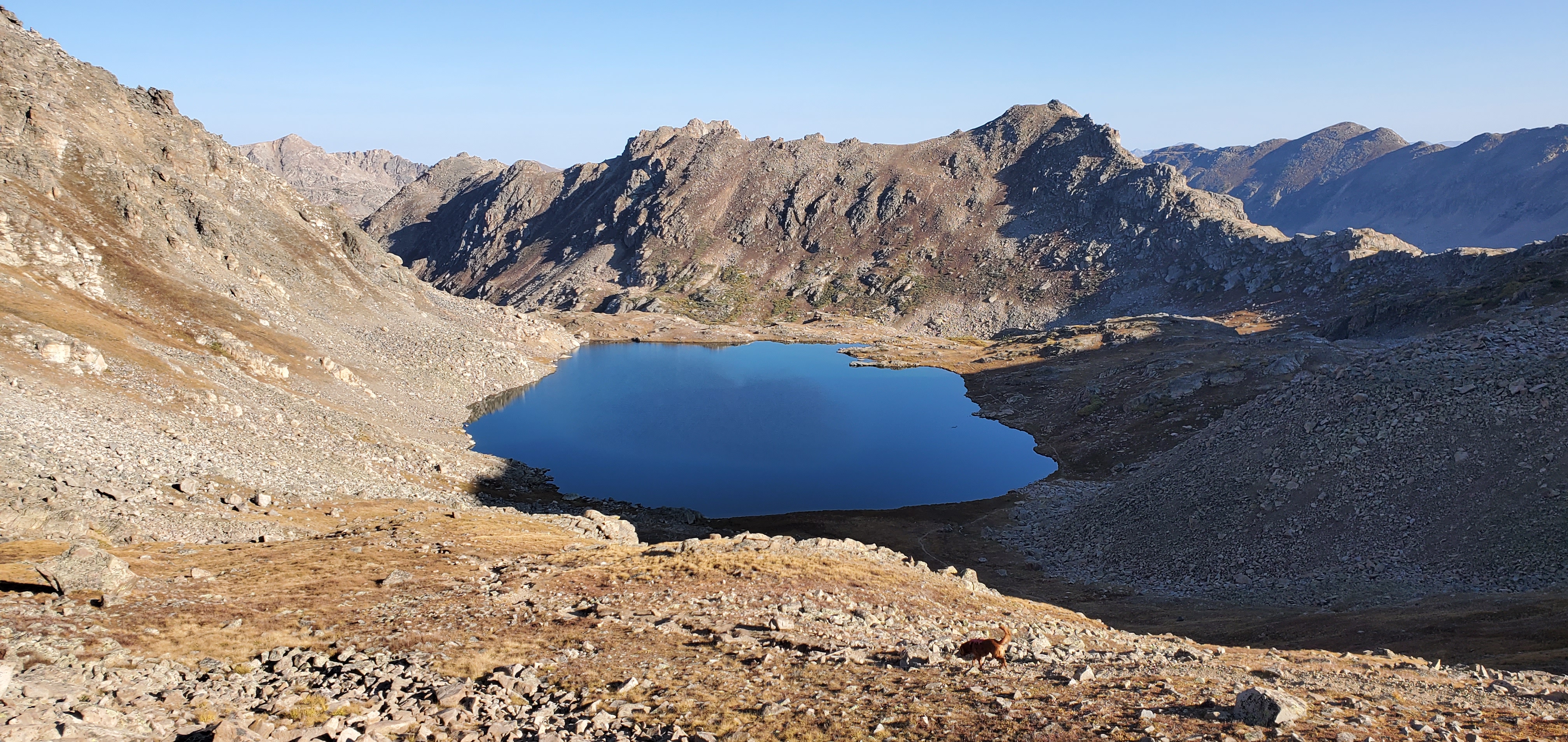 Saturday -
Woke up around 7 to some grunting. Figured it sounded like a moose but they could not have been that close. Turns out I was wrong. Glad I peeked out of the tent before going down the ladder. I opened the side window and the cow in the photo below was staring at me from the middle of our campsite. Then the bull came out of the woods and milled around for a few minutes before they wandered off. Good news is that was the dog's first moose encounter and he just froze up and didn't make a sound. Needless to say he remained on lead that day until we broke camp. I did manage to go find the moose after a cup of coffee and got some photos. Quality is not that great as we did not want to get super close.
If anyone has a tag for this season that guy is just milling about on the Aspen side of Pearl. Go get him!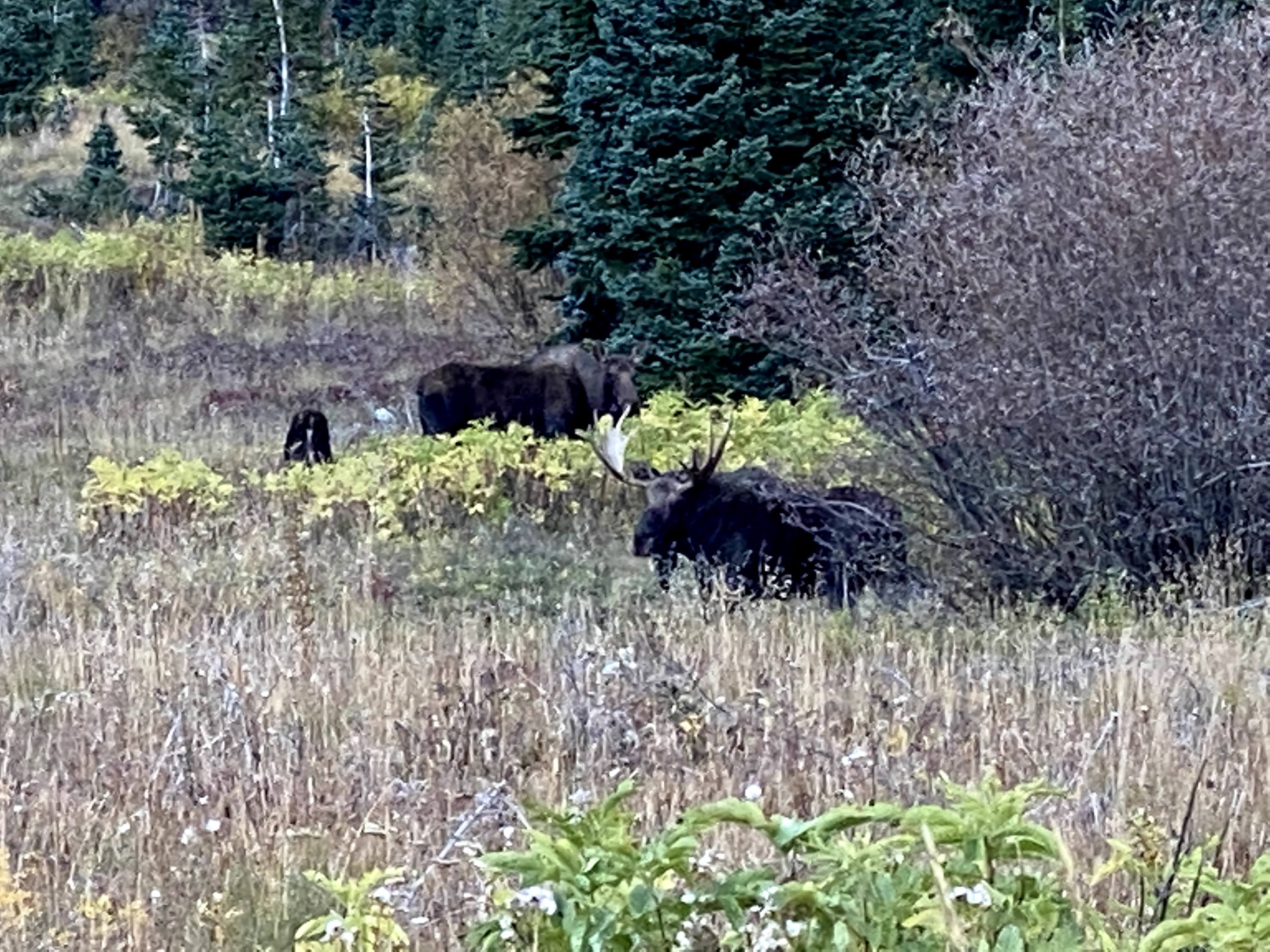 Fall colors around Pearl should be peaking next weekend.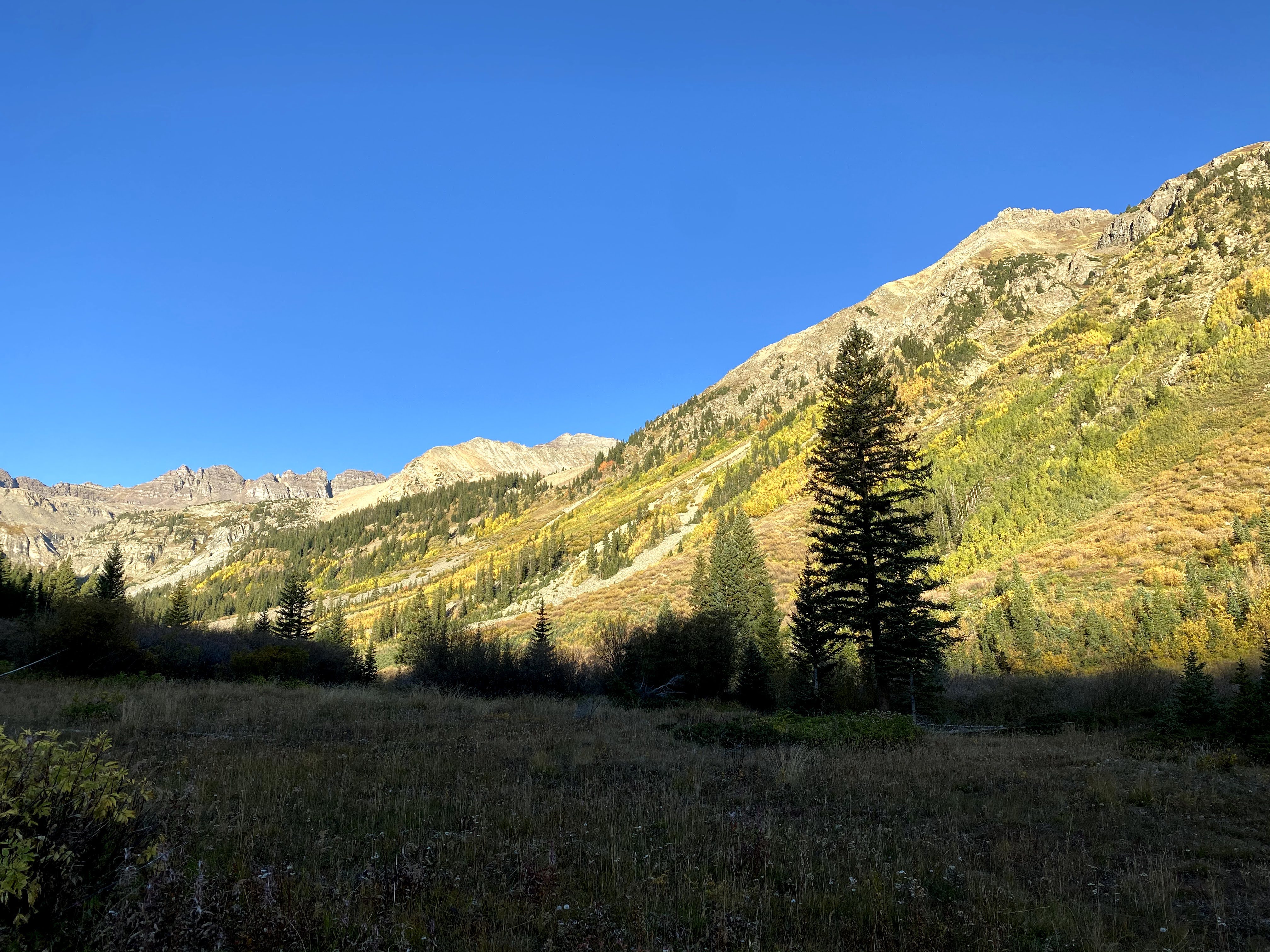 We had somewhat of a lazy morning on Saturday and then packed up to head up Pearl. Amber drove until we hit the first real obstacle. This was the only spot we had some trouble and I wished we had at least a rear locker. As usual photo does not look as bad as it is on the trail. First shot I took a bad line and had to back out. After talking it through we made it up on round 2 with minimal wheel spin. Really wish we got a video as that was the first time I have done a wheel lift with the new suspension on. Overall felt pretty good about the drive as the tripple locked wrangler behind us had a way harder time getting up.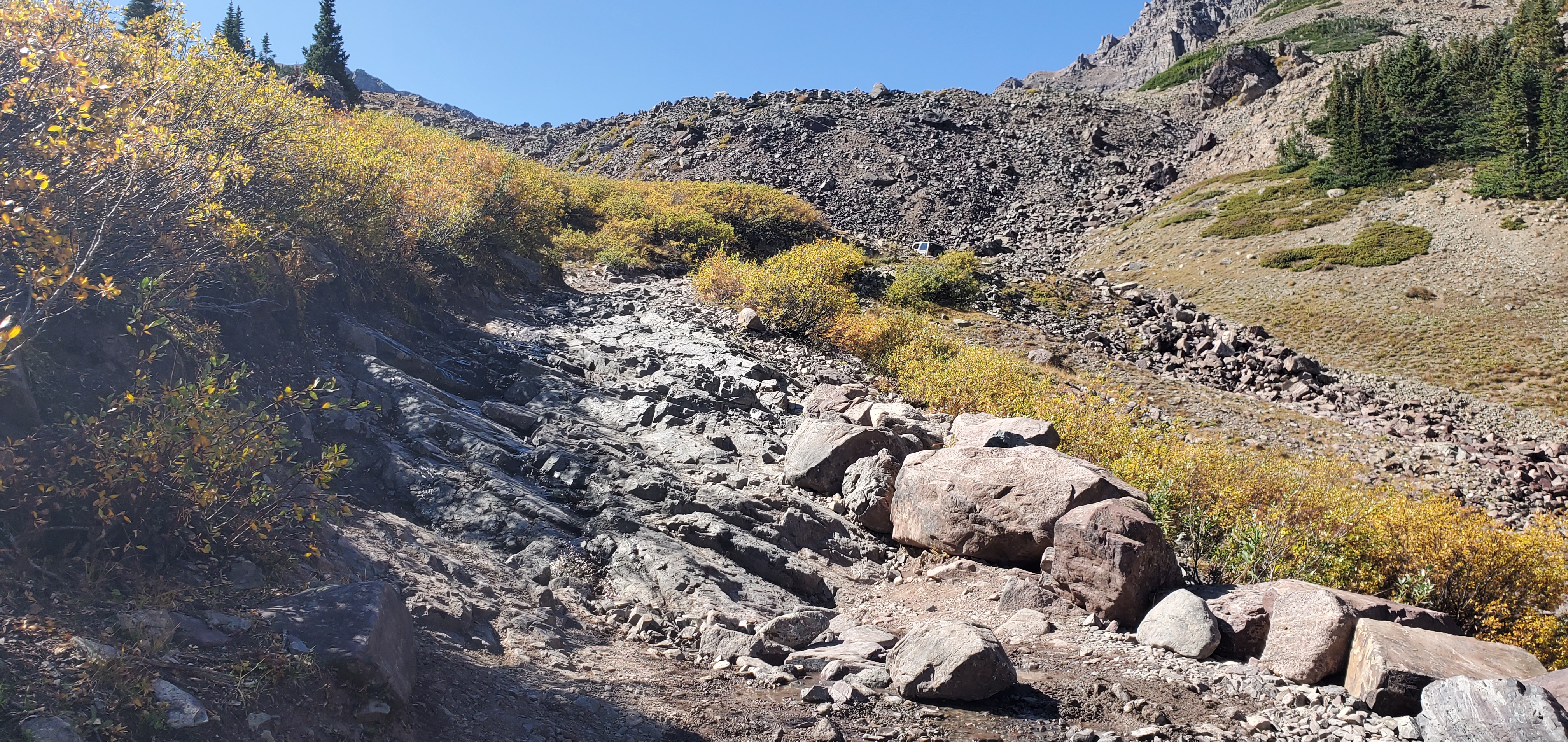 The rest of Pearl was pretty uneventful. It was my first time driving that way and I was expecting the road to be much worse. With some patience and a good spotter its no problem for a vehicle with marginal tires and open diffs.

Fall colors on the Crested Butte side are looking good.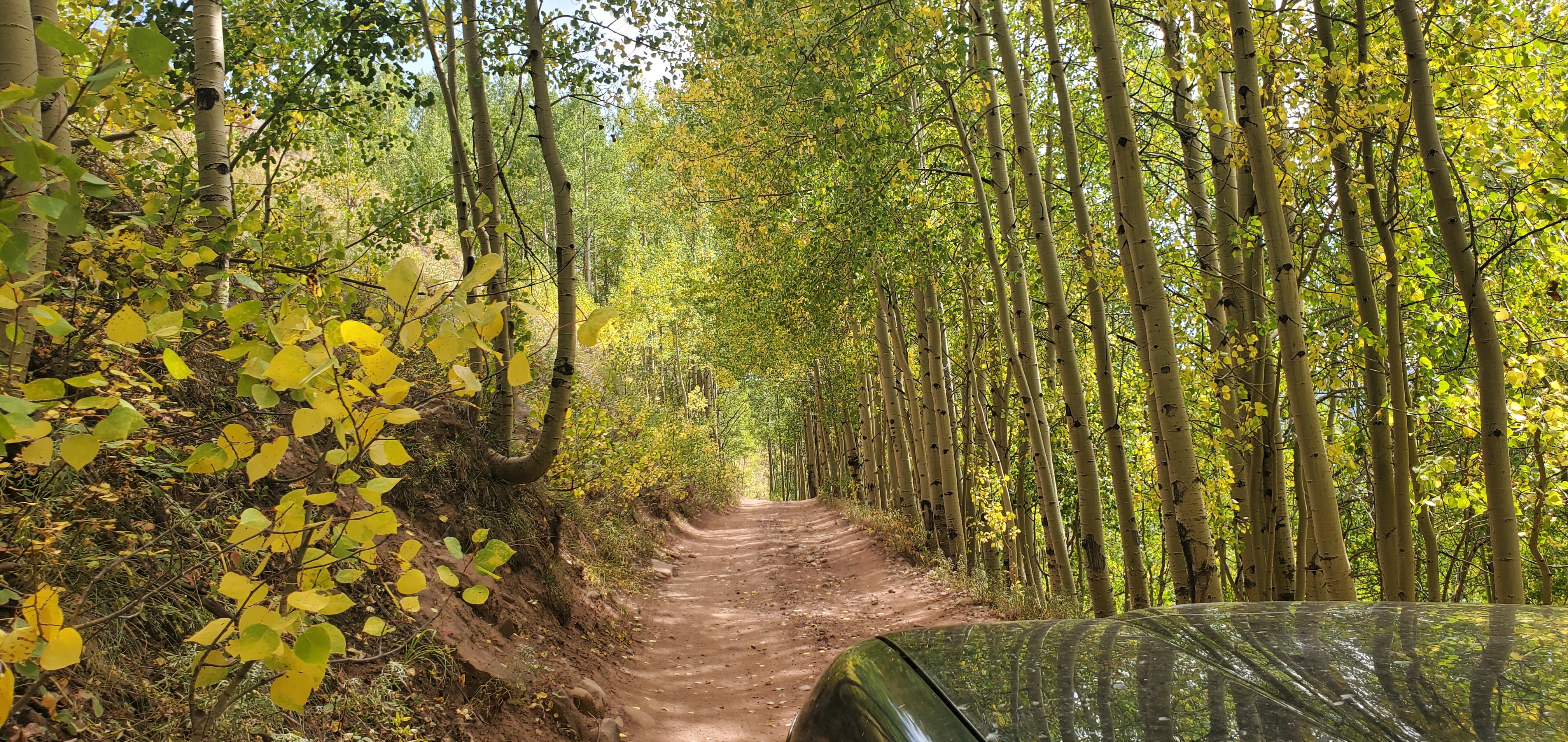 Only one slightly tricky spot coming down. Pretty happy with the flex we are getting with a 3" lift and Delta arms. Almost makes everything too easy.
We spent the rest of the day in CB and then decided to start heading back toward Carbondale over Kebler. I think those colors will also be peaking in 1 to 2 weeks. Kebler was packed and we could not find a campsite until it was getting dark and starting to rain.
Sunday -
Pretty uneventful. Got up and drove back to Silverthorne via McClure. Only real highlight of the day was the morning.
It is always great when you set up in the dark and wake up to this.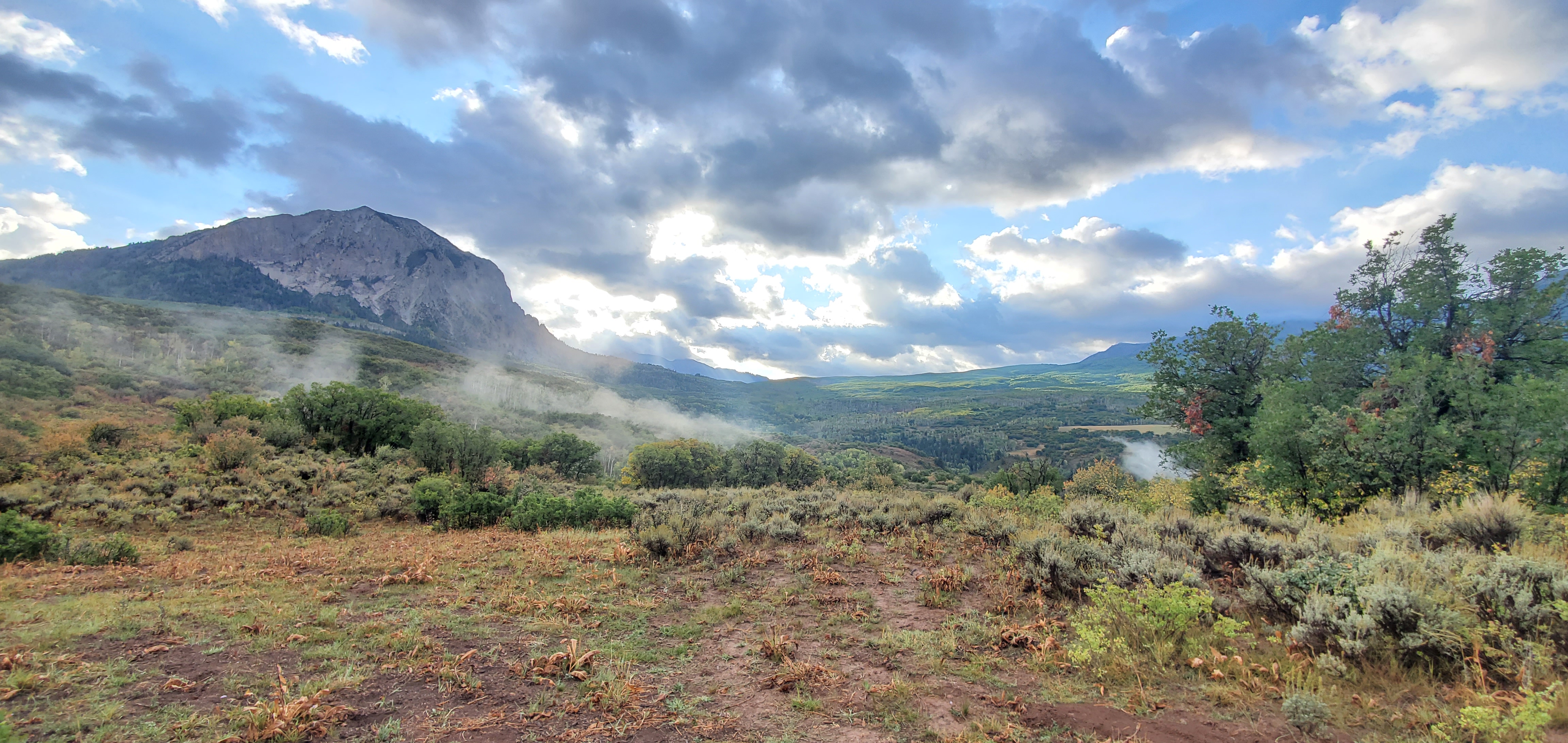 Overall a pretty easy and relaxing 4 day weekend. Get out there and enjoy some fall colors before they are gone!