Joined

Dec 28, 2021
Messages

11
Location
Just got back from Arizona. I am new to off-road motorcycle riding and have been looking for routes to ride during the winter months that aren't too far from Colorado Springs. Generally I ride my bike solo. I know, not ideal, so to avoid getting in over my head I I'll recce them in a 4x4. Its also a good excuse to spend more time on the trails.
For this trip I explored the Bradshaw Mountains, between Prescott and Phoenix. Additionally I drove part of the Arizona Back Country Discovery Route from Flagstaff to the Grand Canyon.
I did some internet research on the Trails Off Road website. If you are not familiar with them, Trails Off Road provides off-road trail reports throughout the U.S. They have a pretty decent trail rating system. Usually its accurately applied to the trails they review. I have used their site to research trails throughout Colorado and they have been very beneficial. However the Arizona team needs some work on providing the relevant details about obstacles that will be encountered on the trail. I drove a popular trail known as The Backway to Crown King. The Trails Off Road review mentions several of the obstacles with A, B, and sometimes C lines. However they didn't mention anything about the 3, in rapid succession, "waterfall" obstacles that you must traverse. These obstacles are also in the middle of a 6-ish hour route with no bail out options. These "waterfall" obstacles are important because they change the difficulty of the trail from a lower, moderate rating to low to mid difficult rating. The difficulty comes from the fact that a wrong line or the wrong rig will have major consequences. Lots of body damage and rollover potential. I cleared them
all but I stacked rocks like it was my job.
Arizona shocked me at how diverse the terrain and scenery is. This was also my first time to the Grand Canyon, intense!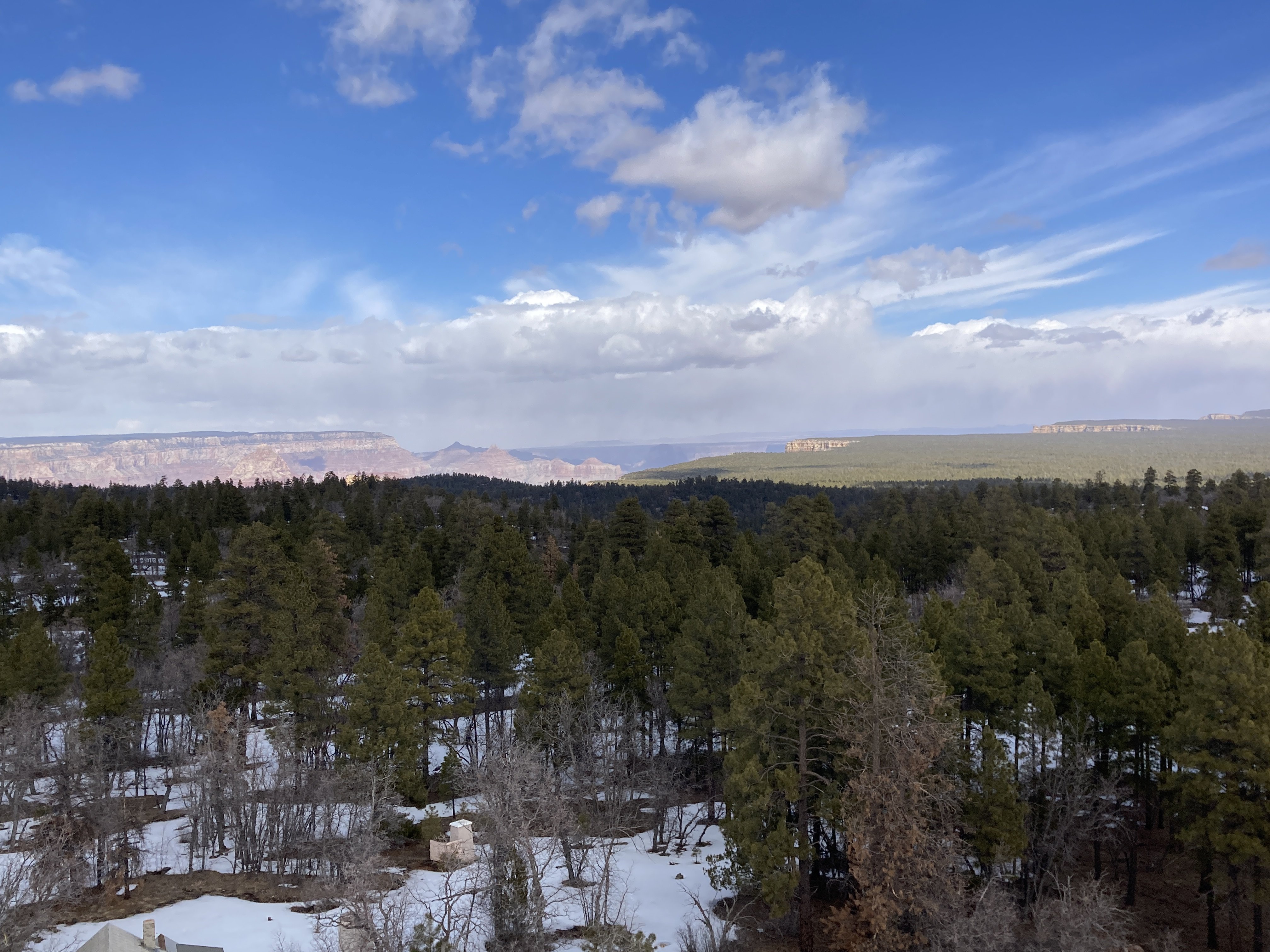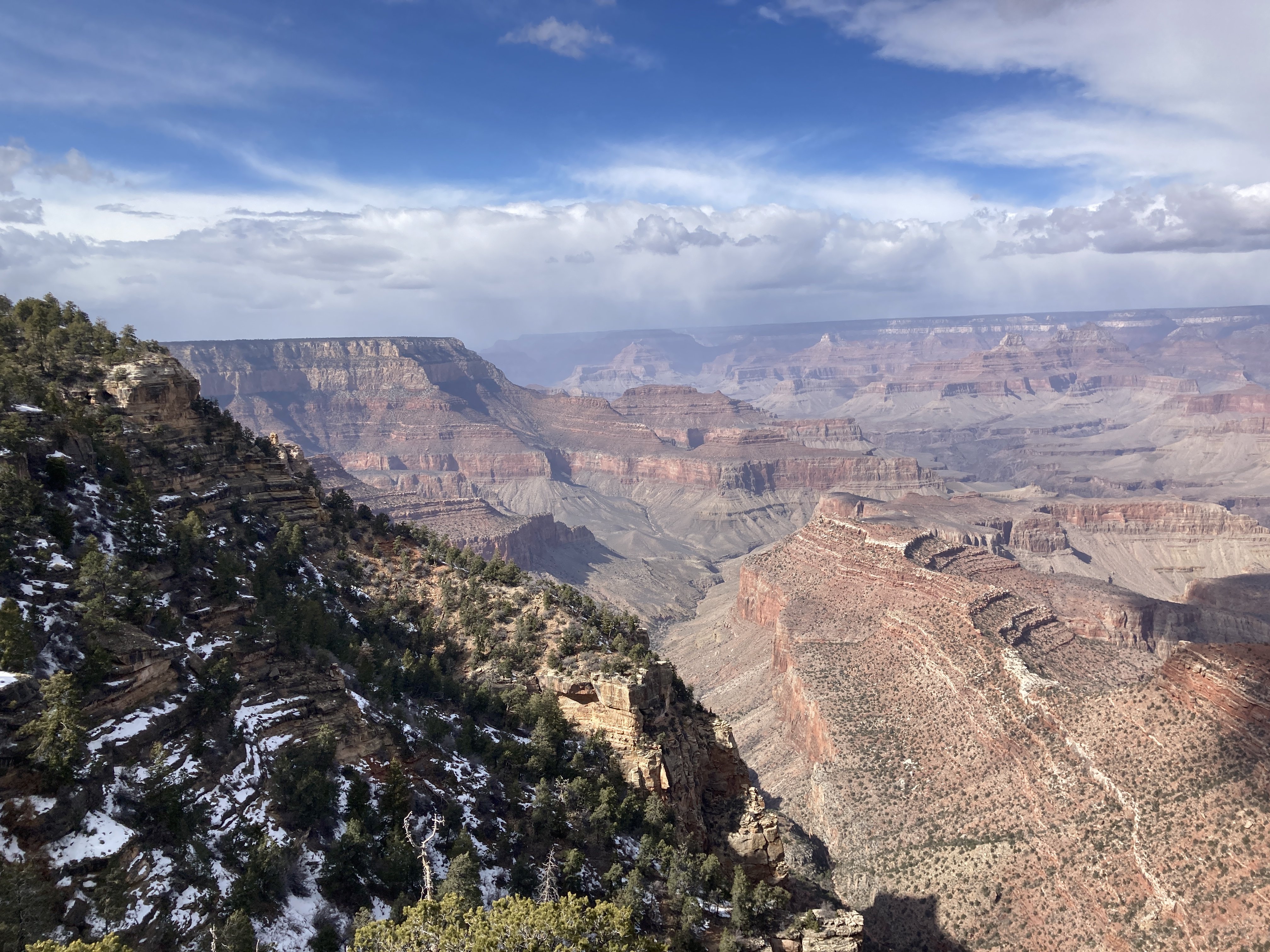 Below is the second "waterfall" obstacle. When I arrived there was a Ram 3500 hung up on the rock to the right. This is a shelf road and behind the rock to the left the trail has narrowed from erosion and previous attempts. I spent about an hour trying to get the truck off the rock without too much damage. The guys in the truck had to turn around and drive 3 hours back the way they came.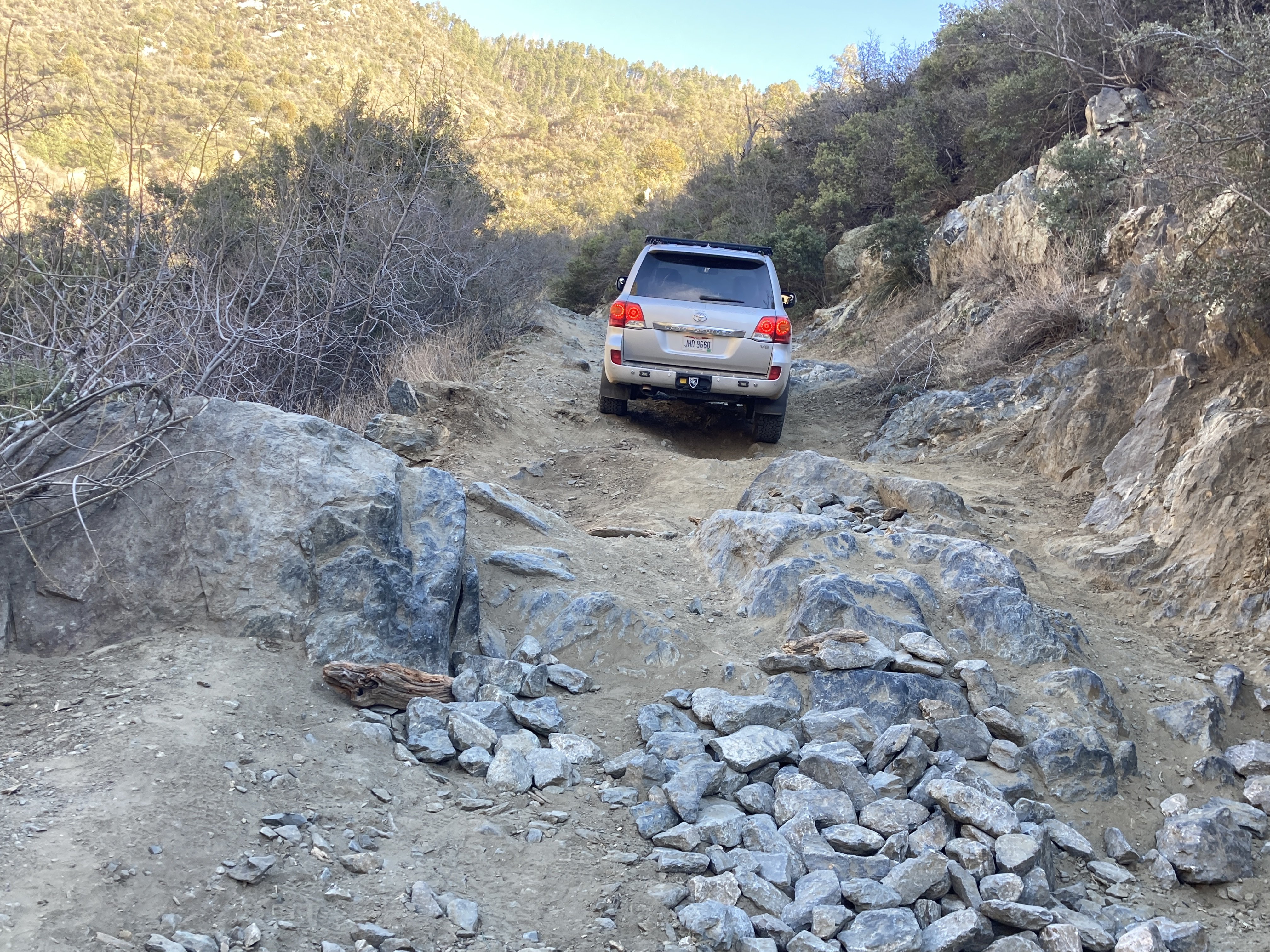 The third "waterfall" obstacle was a tight, off camber, left hand turn around a rock up hill.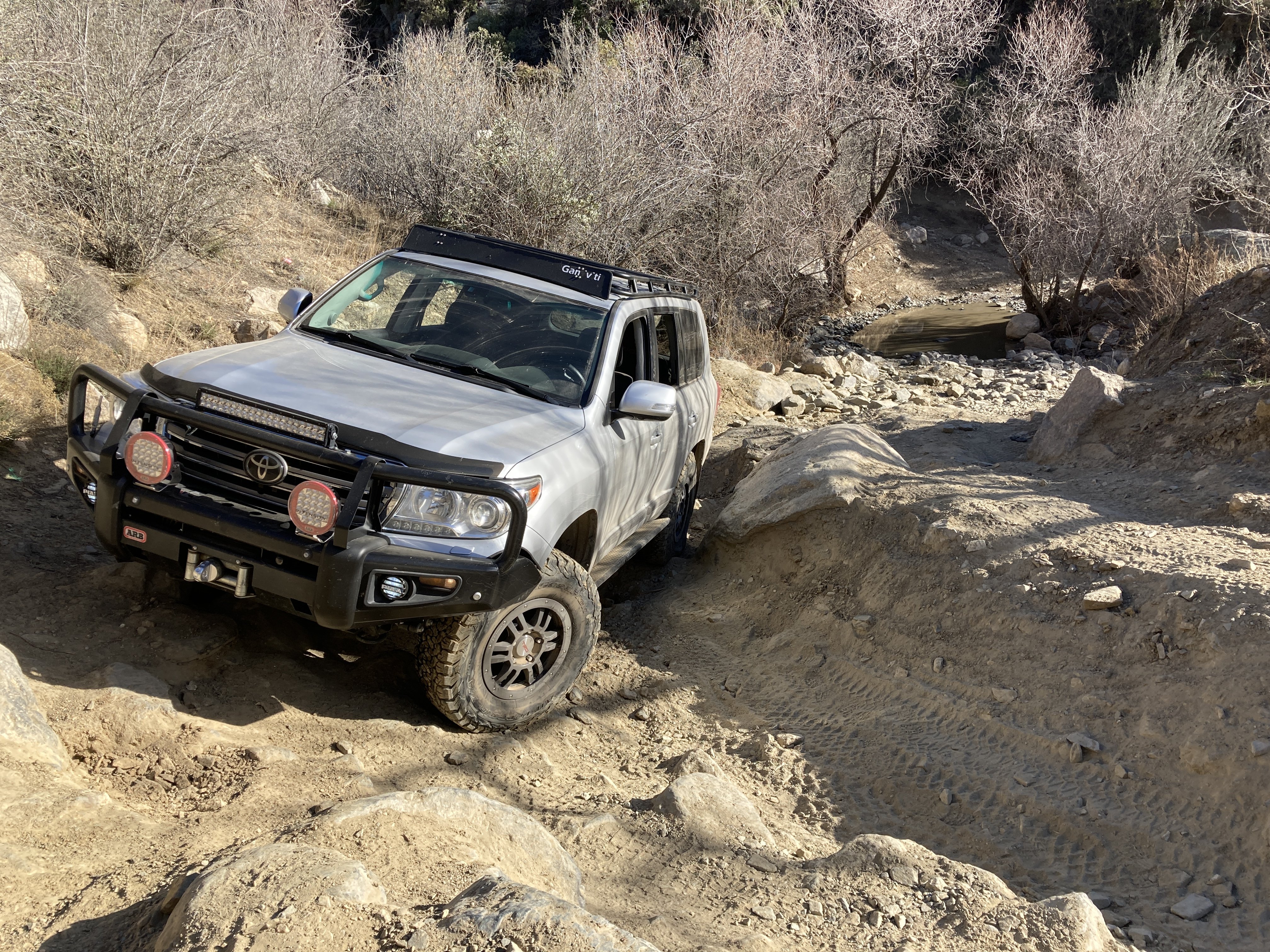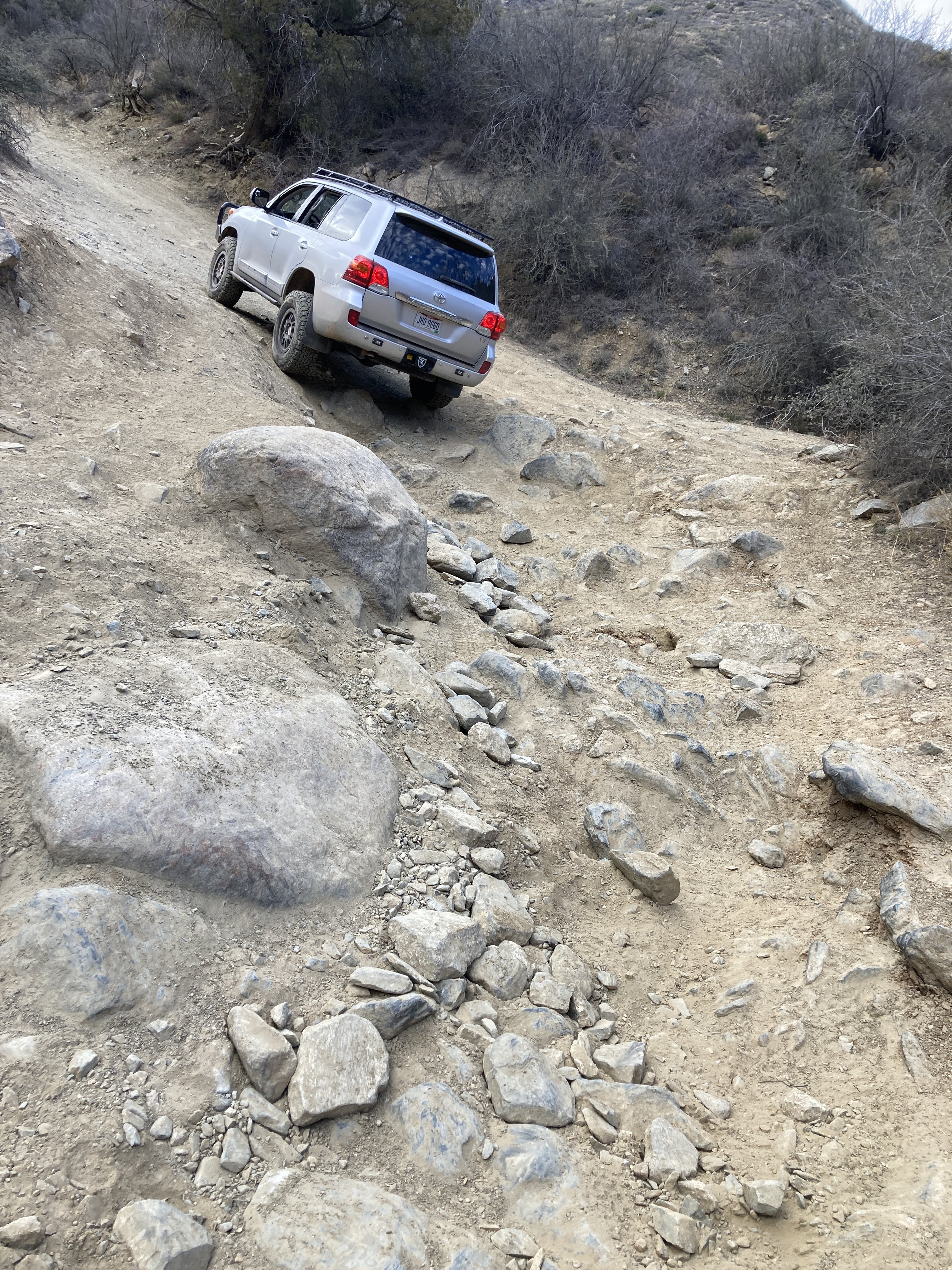 Helping they guys get their truck unstuck and stacking rocks had one major, unexpected benefit. I was still on the trail during sunset...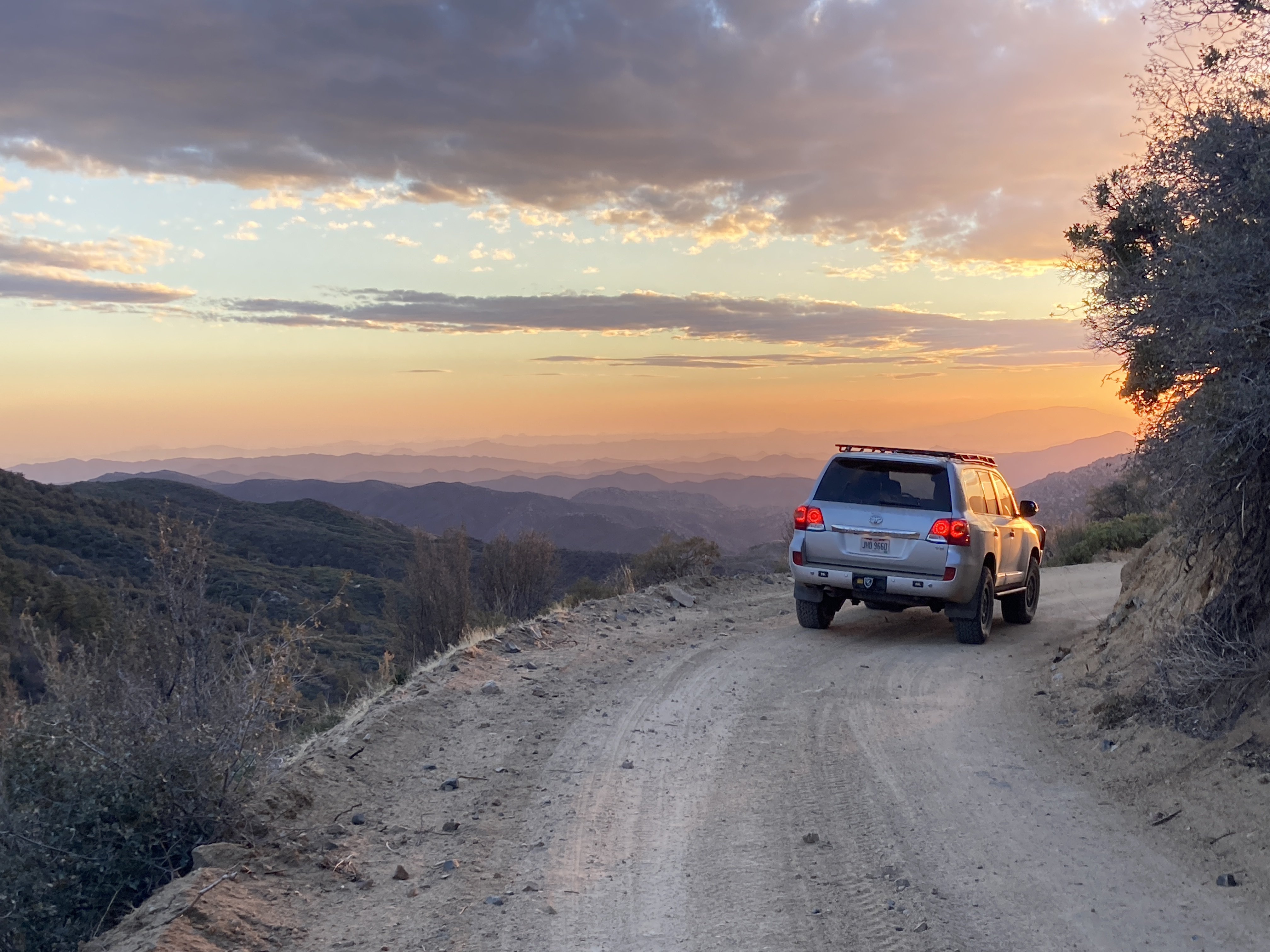 The AZ BDR leading to the Grand Canyon through the volcano fields...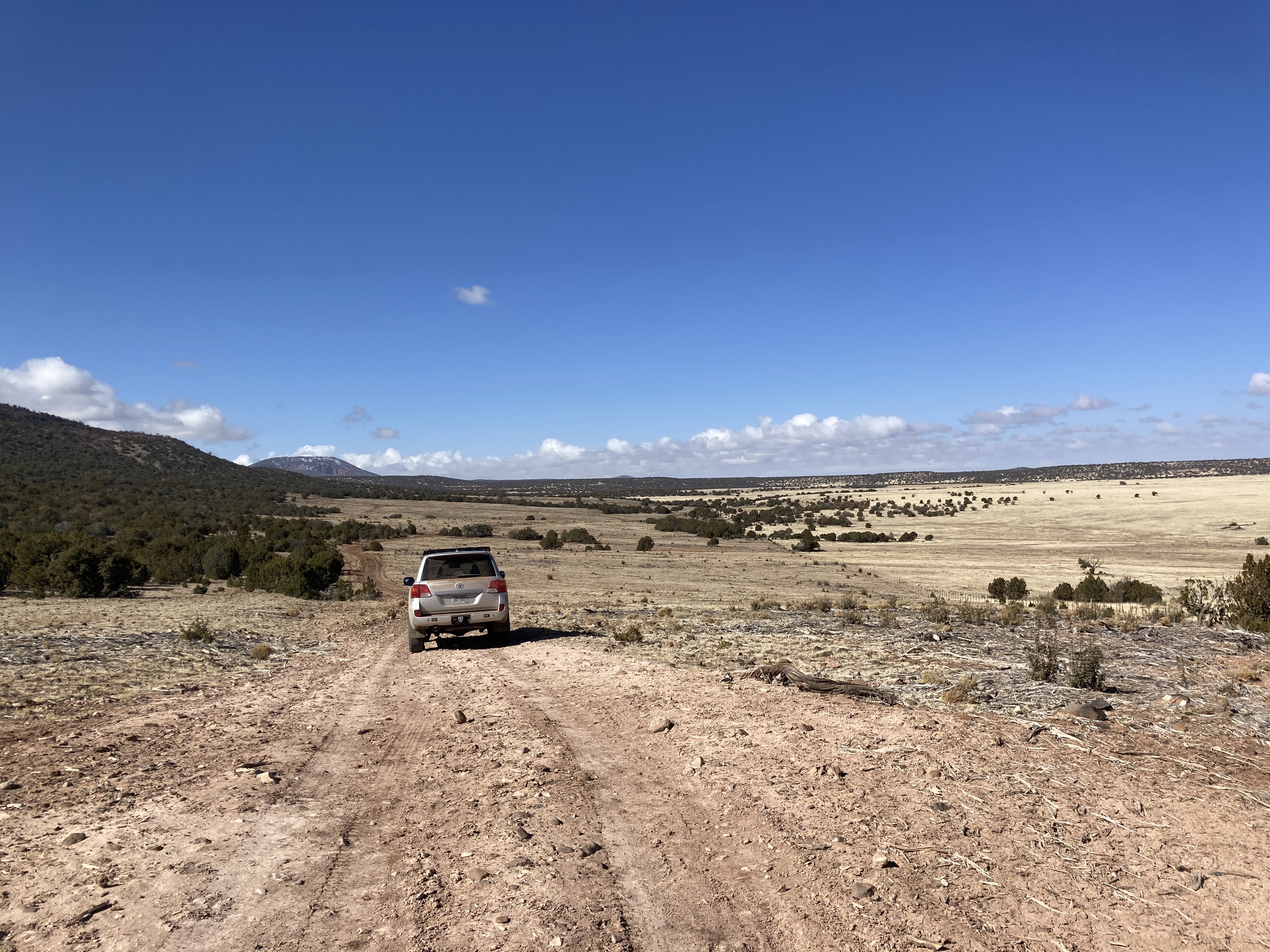 AZ BDR leading to the South Rim Grand viewpoint through the Kaibob National Forest. Lots of mud wheeling during this stretch...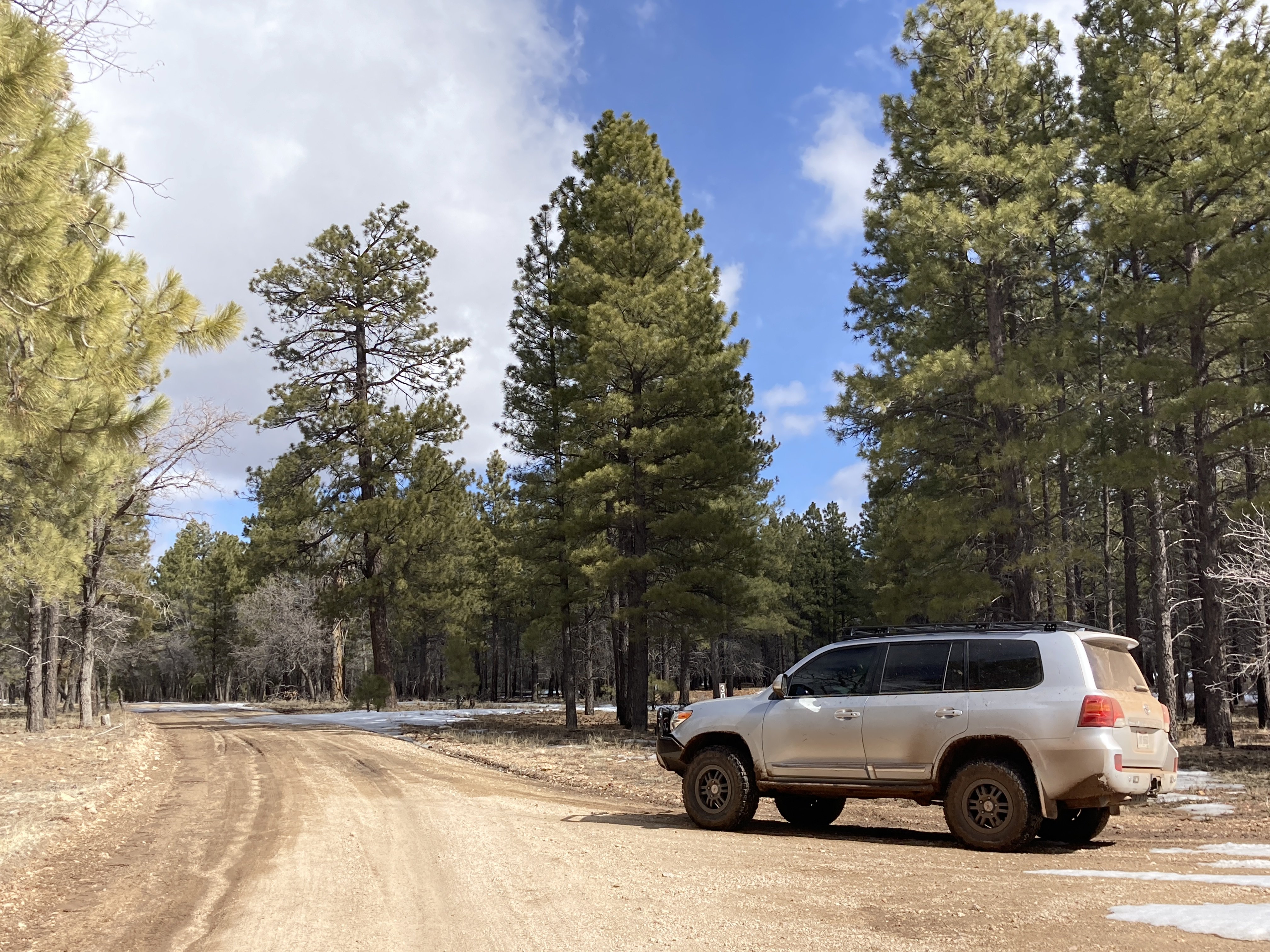 Arizona BDR departing the Grand Canyon...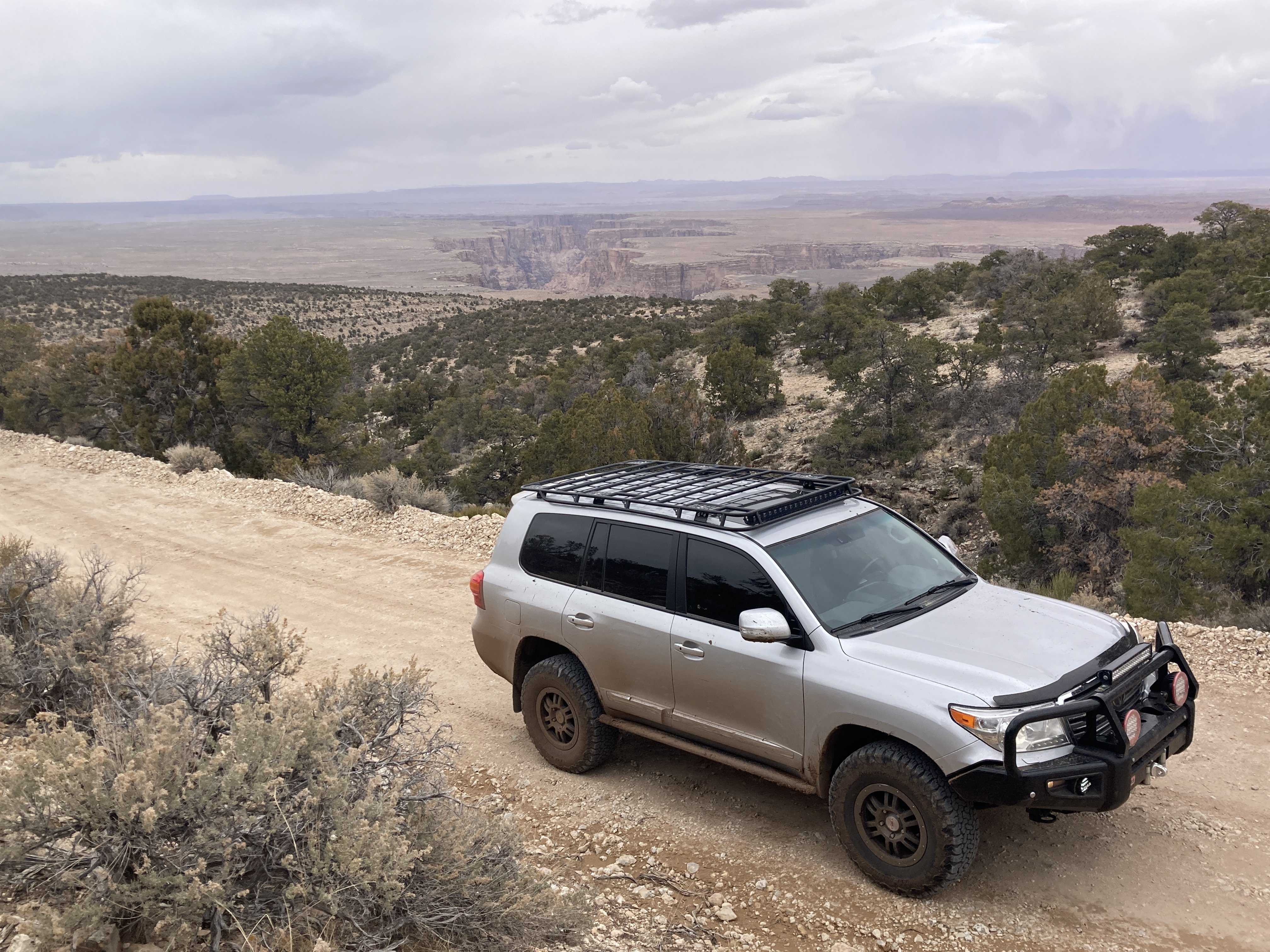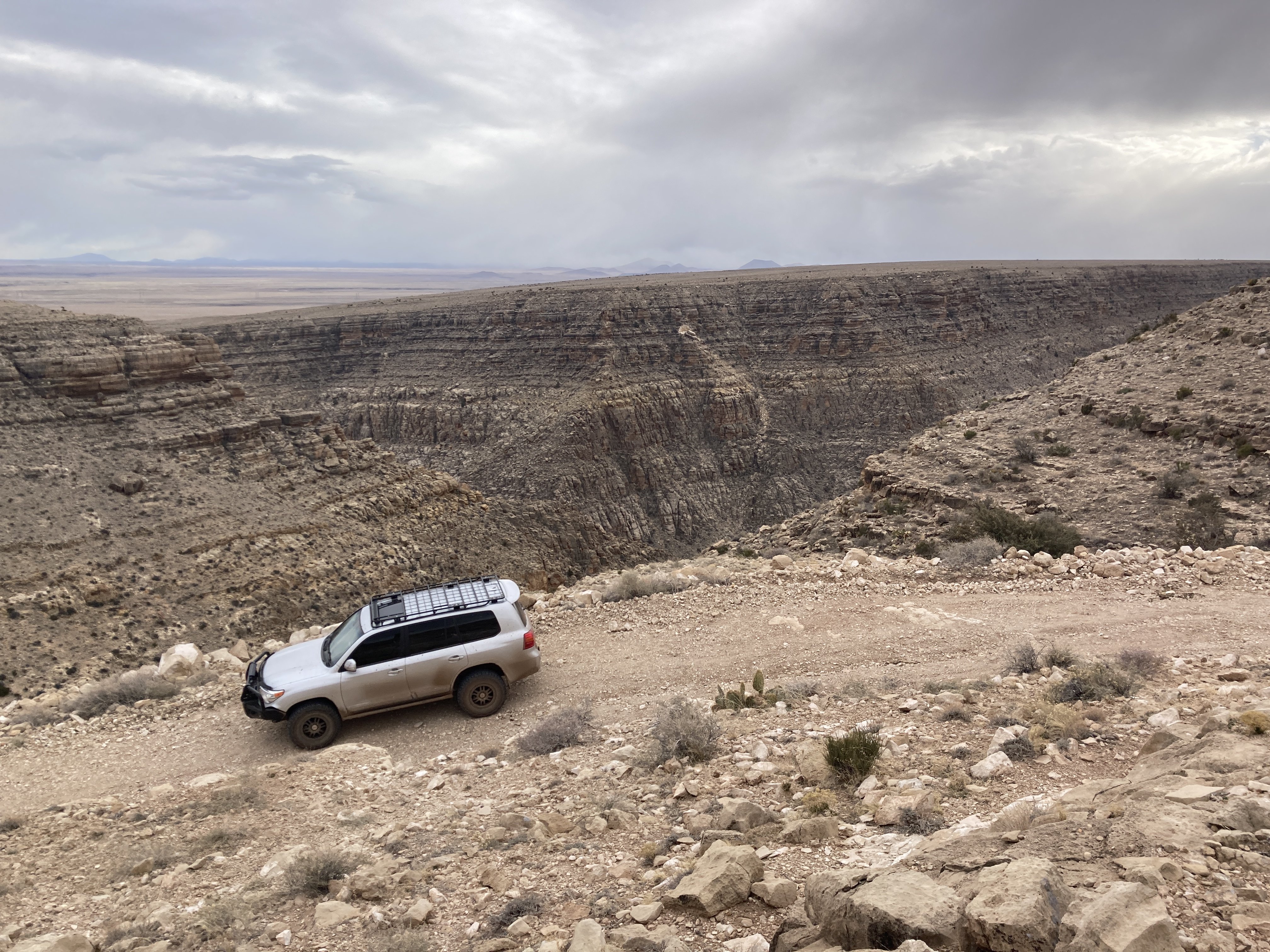 Last edited: