Joined

May 5, 2015
Messages

1,718
Thought I'd start a thread on ADS-B receivers. It's dealing with radios but only the receiving end so I think it almost fits this sub-forum
I've got a dual ADS-B receiver setup at my parents place in the mountains of California. The receivers fill in a small coverage gap for the major ADS-B aggregator services for low-flying aircraft (mainly for fire fighting, and search and rescue). The other ADS-B receivers in the area are blocked by ridges and mountains so their place is useful and unique.
The receiver is based on a Raspberry Pi 4b 4gb model. It has a 32gb microSD card installed. I'm running two Flight Aware Pro Sticks at 1090 MHz (the primary frequency) and 978 MHz (sometimes used by light planes in the USA). I have two Flight Aware outdoor antennas -- one tuned for 1090 MHz and one tuned for 978 MHz. I have a genuine Raspberry Pi power supply designed for the 4b that can put out the required amperage (not all power supplies are created the same). I've got two coaxial cables to go from in the garage where the Raspberry Pi is located up through the attic and out to the peak of the roof where the two antennas are located.
I had been running a
PiJuice Hat
(a baby uninterruptable power supply) for about six months to prevent cooking the microSD card during a power outage and recovery (I cooked a couple cards before I realized what was going on -- Raspberry Pis don't always gracefully shutdown and recover from a power outage) but I recently ditched the PiJuice and installed the cheapest lead acid battery-based UPS on the market. My parents have a Generac backup generator with automated transfer switch running off a 500 gallon propane tank so unless the outage lasts longer than two weeks and no one is there to service the generator (it needs its oil topped off every two weeks of running), the UPS should be fine. The reason I got rid of the PiJuice is because the little cell phone battery it came with started bulging in a very angry way. I do not want a
spicy pillow
to detonate in my parents garage!
At one point I was running some Flight Aware brand bandpass filters but I realized that my parents live in such a RF quiet area that the receivers get many more ADS-B packets and can "see" much farther away without the filters in place. If I were in a dense urban area, I would probably be running the filters.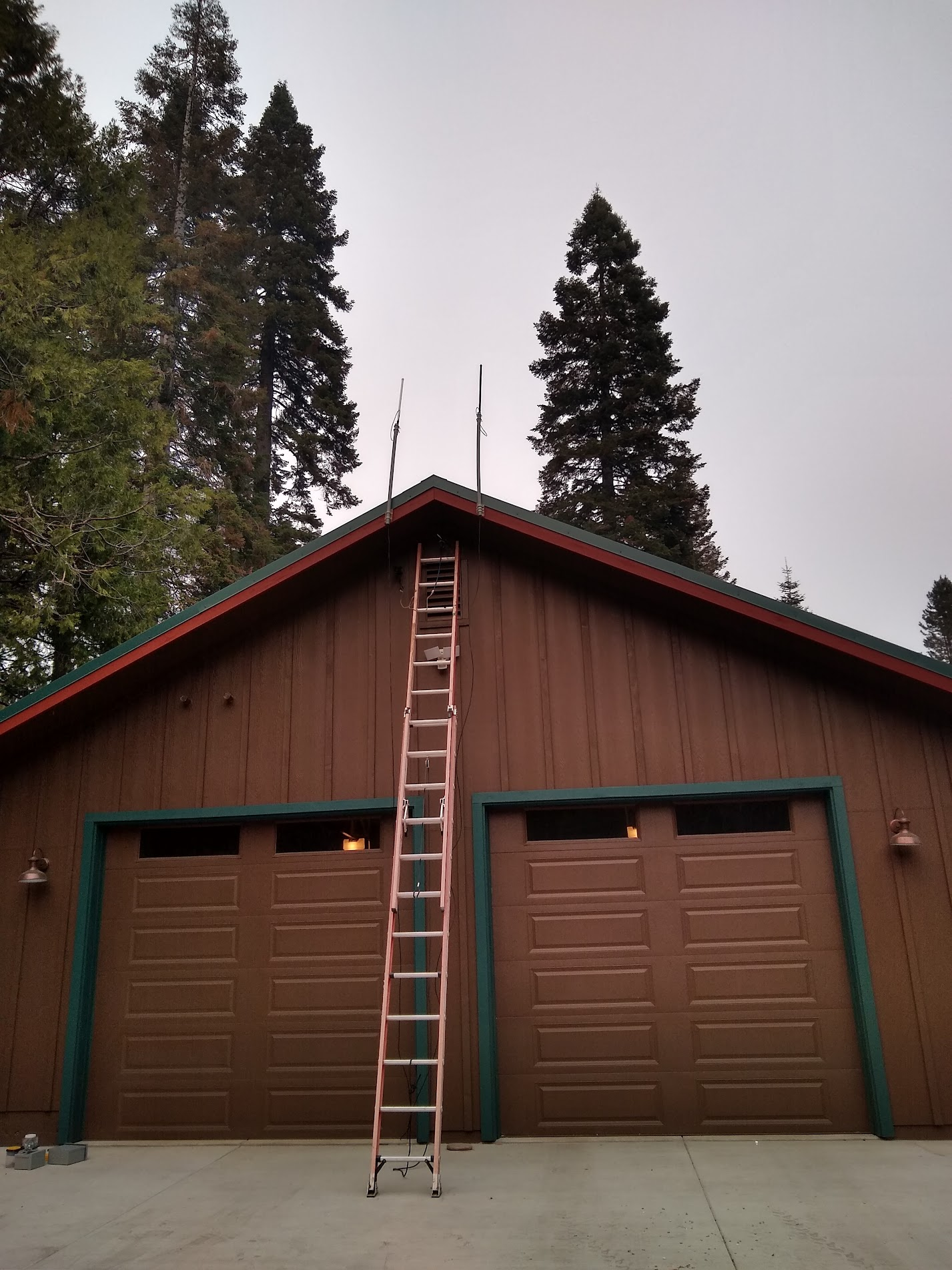 Photo above is from when I mounted the antennas on the roof. I'm planning to redo this at some point. But they have held up through about six feet of snow sitting on the roof without complaint.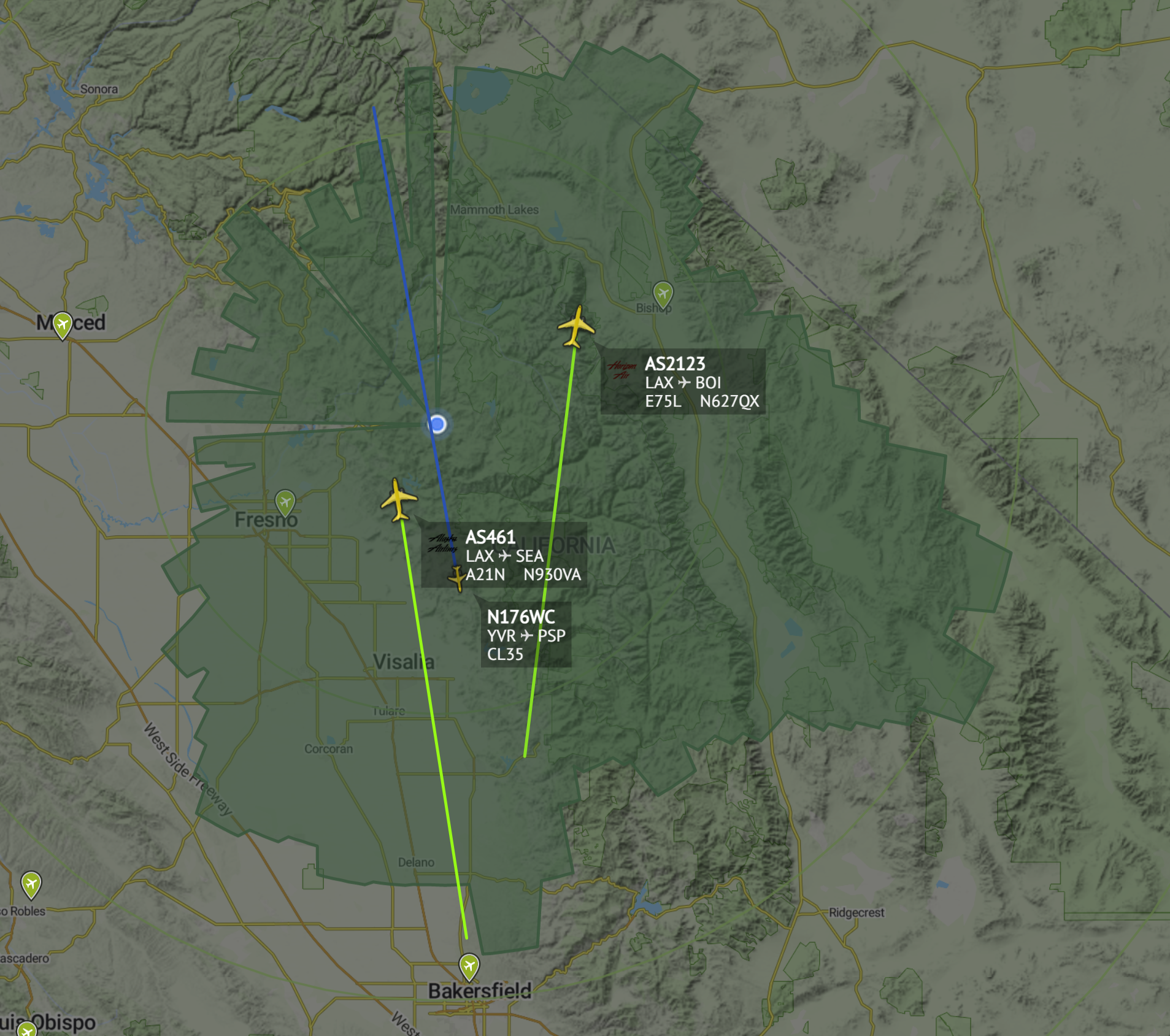 Photo above shows what the receivers can "see" from planes sending ADS-B packets transiting through. This is a pretty good match for the mountains and ridges that block sight lines in the area. The couple of little wedges of no ADS-B packet reception match up pretty well with where there are a couple of close trees. It would be much better if the antennas were on top of a tower with an uninterrupted line of sight but that's not possible with where my parents house is located.
I'm currently feeding
ADS-B Exchange
(free, open-source, nothing blocked or filtered),
Flight Aware
(the "big boy" in the ADS-B aggregator service market),
Flight Radar 24
, and
Radar Box
. The world of ADS-B aggregator services seems pretty wild based on my few interactions with each of these organizations. Flight Aware, Flight Radar, and Radar Box all seem to make their money based on subscription services including blocking certain transponders from their websites (rich people, dictators, and militaries can make their planes disappear on these services for a price) and expanded access to their data (historical flight tracking, longer before the session times out, etc.). ADS-B Exchange I think makes their money selling their unfiltered data to commercial organizations. The three regular commercial companies have pretty decent customer service and support. ADS-B Exchange has some very paranoid people who run their Twitter account.
The Raspberry Pi is running a vanilla copy of Raspbian (based on Debian which is a Linux operating system) with the 1090dump and 978dump packages installed. Then I installed each of the four ADS-B aggregator services' software packages that listen to the 1090dump and 978dump outputs and send that on to the aggregator servers. The overall amount of data sent out to the internet is basically negligible.
If you want to have an ADS-B receiver setup at your house, you can get everything to get up and running for under $200. For a "top of the line" setup with dual receivers for 1090MHz and 978MHz you're talking more like $300-350.
It does take a certain amount of familiarity with computers and command lines but there are a *ton* of really good guides online to get you 100% up and running.
The hardest part of the whole installation was getting the coax cables up through the attic and installing the antennas on the roof. From start to finish, it took me a weekend to assembly the Raspberry Pi, get the software installed, and install the antennas.
The reason I ended up installing my ADS-B receiver was after last year's
Creek Fire
and not knowing what the fire fighting aircraft were doing near my parents place. While it's true that the Air National Guard often runs with their ADS-B transmitters off (I guess they're not required to run them), most of the firefighting aircraft do keep their transmitters turned on. My dad enjoys being able to know which helicopters are buzzing by and where they are going and when they have to evacuate for the next big fire, they should have some extra peace of mind knowing where the aircraft are focusing their attention.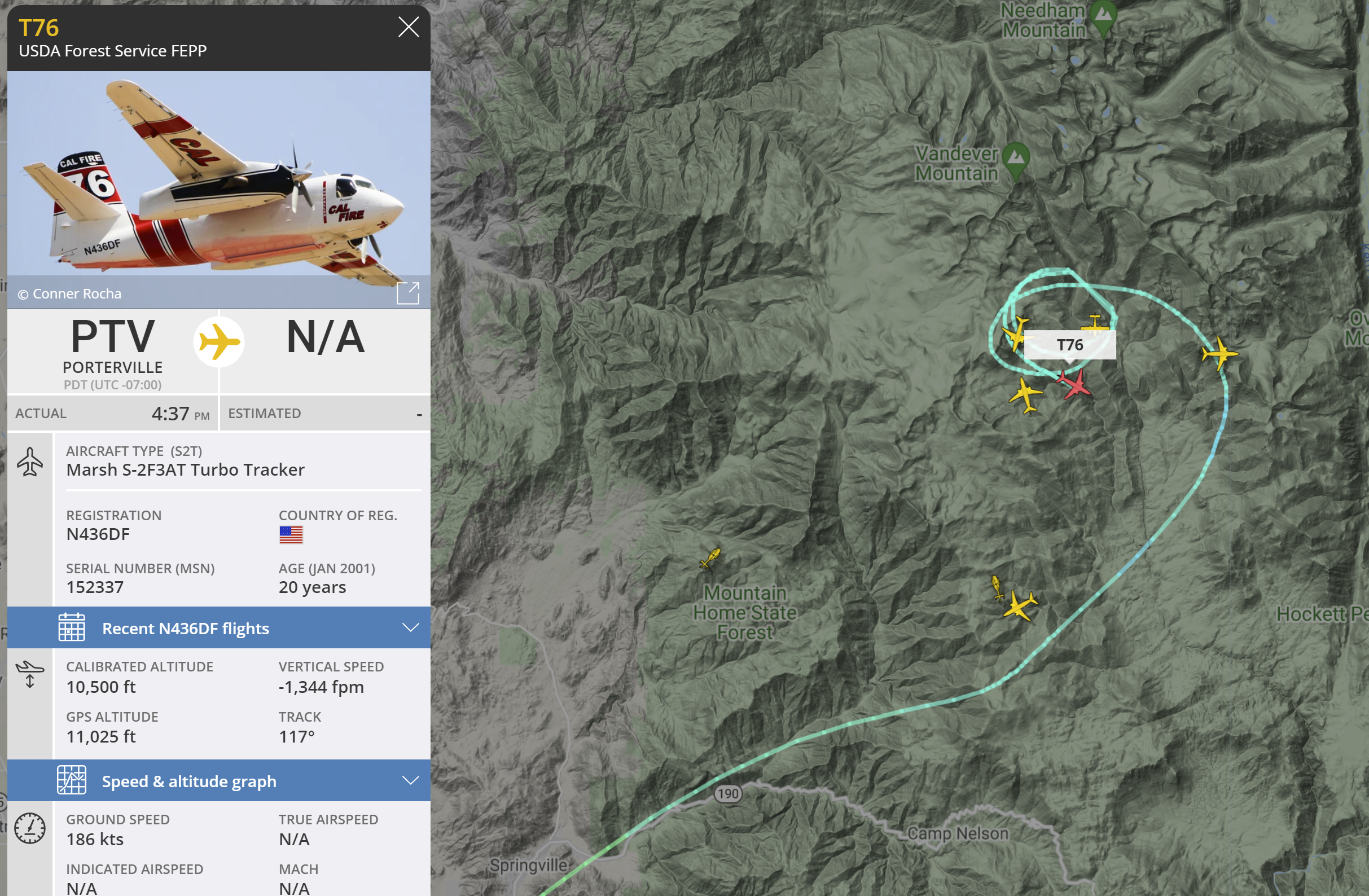 Above you can see all the planes and helicopters working a fire in the southern Sierra Nevada. It's a great way to see what's going on in the sky.
Is anyone else running an ADS-B receiver?