Cruise Moab 2000
A group of Toyota's from Venezuela is headed for
Cruise Moab 2000!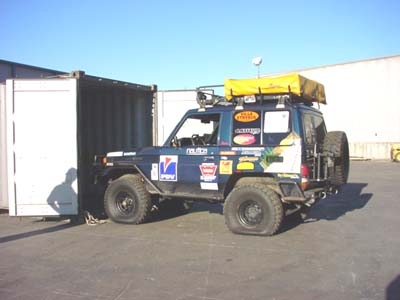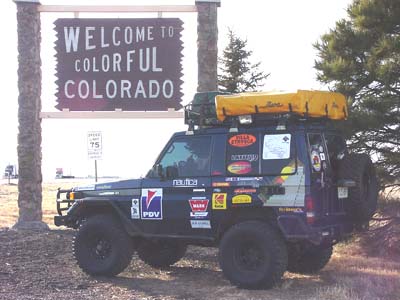 These are pix of the first Mesoamerica 2000
participant vehicle to land on US soil.
This is Adrian Vera's FZJ-70.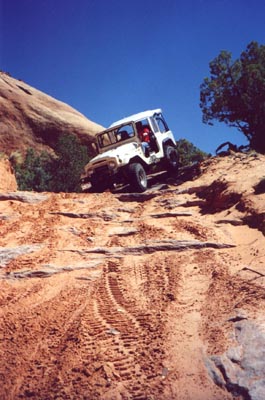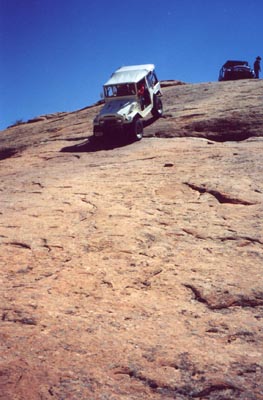 Chris Hatfield preruns trails in "Goldilocks" prior to Cruise Moab 2000.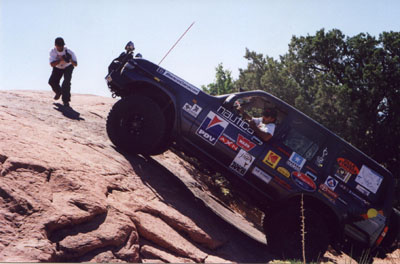 This driver for the Meso America 2000 expedition learns how to pilot his 1999 FZJ80 on Moab's slickrock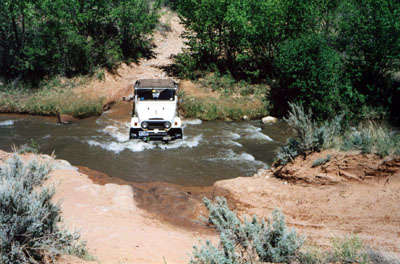 Bruce Westlund takes his 1968 FJ40 "Jethro" for a bath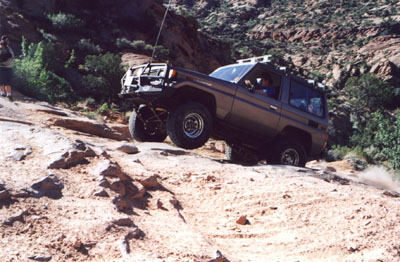 Todd Oldenberg catches air with his 1985 turbo BJ70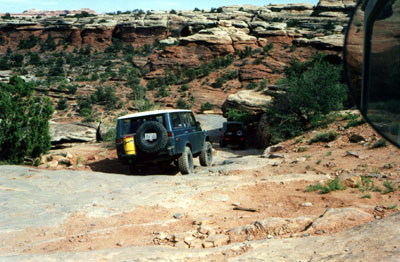 Royal Rose's Pig follows Charles Kondo's FJ40 down the trail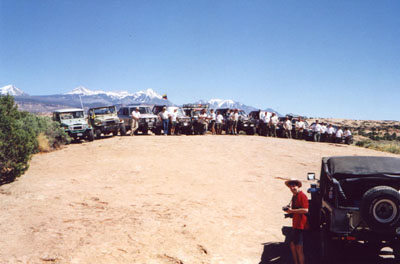 The entire Meso America 2000 team poses for photos at the end of Fins n Things. The fellow in the red shirt in the foreground is Toyota Trails story editor Rob Mullen.